Confusion over band's no-show as bid made to get gig rearranged
Food poisoning was the official reason but confusion surrounds Rudimental's absence from a post-racing gig at Doncaster amid claims they were playing at a festival in Ukraine.
A DJ set replaced the award-winning drum and bass band after they cancelled at the last minute on Saturday night, leaving racegoers disappointed.
Rudimental, who had themselves replaced Mark Ronson when he pulled out for personal reasons, came in for criticism on Facebook and Twitter, which intensified as it emerged they were also listed to play a DJ set at a festival in Kiev.
A tweet from the band's official account on Sunday morning said: "This is a shambles! Stuck in Ukraine, due to an overbooked flight!"
Mark Spincer, group operations director at Arena Racing Company and former executive director at Doncaster, who was at Town Moor on Saturday evening, said: "There has been a lot of speculation on social media.
"But we had a contract, we paid the full amount of money and as far as we were concerned the reason they didn't come was because of food poisoning and we got a call an hour before.
"Keep hold of your ticket as we will do everything we possibly can to do something, preferably with Rudimental.
"If we can get a suitable date where everything works, all the guests who were there last night will be invited to come back for a show as guests of the course."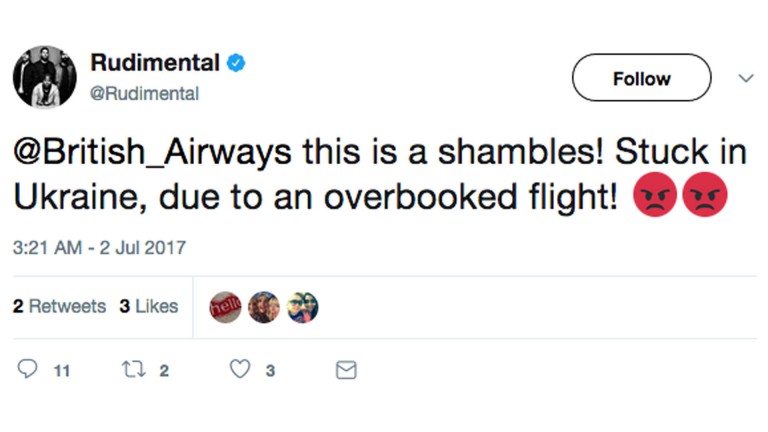 Doncaster did not discover until after 8pm that Rudimental would not appear and they moved quickly to provide an alternative.
"We went 'we've got to put a show on, we have got to do something'," Spincer said. "One of the guys who has toured with them before is based in Sheffield so we managed to get him over – he did us an amazing favour.
"And Tom Zanetti, who is a big name in the DJ world, happened to have a gig in Leeds that was due to start at 11pm and we managed to get him to come down and do a small set to finish the show off – at a not insignificant sum of money to get him to be there.
"I've done 40-odd shows and this has never happened to me before and we actively fought to make sure all the people who were there got some form of show. I'd say ten or 15 per cent left within the first hour but the rest were still there at 11pm having a proper party. It's not ideal but I think the racecourse did an amazing job."
Explaining the late announcement of the change of performers, Spincer said: "We didn't communicate anything until after the last race as we hadn't got confirmation of what we were going to put on the stage, we wanted to wait until we knew."
Among those disappointed was Kirsty Rhodes, who tweeted to the band and to the course: "You let lots of people down today, replacement act was just not good enough!"
Rudimental replied: "We understand that!! Will defo make it up to ya!! Promise!!"
Their non-appearance came just over a week after reports that children were left traumatised and injured following a concert by Little Mix at Newmarket.
I've done 40-odd shows and this has never happened to me before and we fought to make sure all the people who were there got some form of show