The King George was great but this Saturday at Ascot is far more important
Saturday at Ascot was marvellous. What will happen at Ascot this coming Saturday is immeasurably more important.
To say that is not to demean a wonderful King George VI and Queen Elizabeth Qipco Stakes. It's simply that what took place at our flagship racecourse was just sport, of huge significance to the participants but primarily entertainment to the rest of us. Those heading to Ascot for its next major event need and deserve their brief diversion from reality much more.
Around 200 families and roughly 800 people will be at the track for Christmas in July, a party being staged by Sebastian's Action Trust, a charity that works alongside families of seriously ill and life-limited children from diagnosis through treatment and beyond. Put bluntly, for some of those attending, Christmas in December will arrive too late.
The party and the charity exist because of a remarkable little boy, Sebastian Gates, who died aged nine on Christmas Eve 2003. During a long illness he was responsible for considerable fundraising and, prior to what would be his final operation, expressed the wish there might be a place where families like his could escape. From that wish, and thanks to his parents, Jane and Michael, the trust was born in 2004 and then two much-needed respite homes, The Bluebells in Hampshire and The Woodlands in Berkshire.
Ascot began its association with the charity in 2018, one year after the formation of Ascot Racecourse Supports, which brings together all its community and charity work. One of the main goals is to support small charities and community groups with a focus on children and mental health issues. Ascot does racing but plenty more besides.
On Saturday it provides a venue, volunteers and funding for a party that will transform the royal enclosure lawn into a place full of fun. There will be a carnival theme with fairground rides, arts and crafts, a reptile zone, dancers, a steel band and so much more. Given this is also going to be Christmas, there will be Santa and presents for all.
There will also be a six-year-old boy called Sulaiman, there with his older sister and brother, Noor and Hamza, plus parents Nazia and Shaq Raja. Sulaiman shows why the party, the charity and Ascot's backing is so vital.
He was born with many major allergies that were not immediately detected. As a result, he suffered kidney failure and therefore required regular dialysis. There were blood clots on his brain and heart. On several occasions Nazia and Shaq were told by doctors their youngest child would not survive.
In 2017 Sulaiman received a kidney from his mother, yet he remains far from out of the woods. Any sort of infection would present enormous dangers, so for the first year of Covid-19 he and his mother never left their Farnborough home. He does not eat, drink or talk, nor is he potty trained, so he still wakes in the middle of the night for a nappy change.
"I feel like I've not had any sleep since our eldest child was born nine years ago," says Nazia. "I never know if Sulaiman's health is going to give way. It's always there in my head but I try not to think about it all the time. If I did, I would need to be on antidepressants."
For most of Sulaiman's life, Sebastian's Action Trust has been there to help. "They have been a lifeline for us," stresses Nazia. "I could never express in words how grateful we are. They were the only people who really understood. Every time I approached them with an issue or problem, they always set about tackling it. It has been such a rollercoaster ride but they have always been there for us, to listen, support us and hold our hand."
The help has included a number of those respite breaks Sebastian had envisaged for those who followed him. They were relished. So, too, will be Saturday's party.
"It's hugely important to us," says Nazia, who becomes emotional when explaining why. "Mostly, it's a chance to do something normal. I don't mean to sound ungrateful, but we don't have a lot of those days. Having a day out together as a family isn't normal for us.
"To see Sulaiman running around and having fun with other children is the best feeling in the world. It's a time away from hospitals, doctors and nurses. It's a day when I can totally relax. When you have a seriously ill child that doesn't happen very often. It's great for our other two kids as well. As parents we can't ask for more."
Now you can see why this Saturday's Ascot centrepiece is far bigger than any horserace. We should celebrate that a racecourse is helping to make such a difference. Since the death of her son, that's exactly what the charity's founder, chief executive and unstoppable driving force has been doing.
"Everyone in the trust feels it when a child dies," says Jane Gates OBE. "We continue to hold those families and we don't let them go. Our strapline is we're here for families with seriously ill children always – and the always really does matter.
"The lives of our families are filled with worry and doubt. The vast majority also live with isolation. They spend so much time unable to access public amenities, not being able to control where or when they might go anywhere. It's a privilege to work with them and it's incredibly humbling. It's beautiful work but it's emotionally exhausting.
"We can't add days to life but we can and do add life to days – and that encapsulates what the Christmas in July party is all about."
Anyone wanting to make a donation to Sebastian's Action Trust can do so at sebastiansactiontrust.org/donate/
---
Read more Members' Club articles by Lee Mottershead here:
Forgive the gushing enthusiasm but I feel like I have seen something special
Leonna Mayor: 'People have no idea what my life has been like – I've no reason to be ashamed'
'Innovative' or 'stupid' – is it time for a radical overhaul of the Flat season?
'Now is the time to bet like men' – how Shergar made a lot of people very rich
Jamie Spencer: 'If you don't like the way I ride, don't bet on me or don't book me for a ride'
John and Thady Gosden: 'Racing faces a very difficult time – I'm probably giving Thady a hospital pass'
'I'm terrified of the future, I may have to move abroad to do this job' – what next for pro punters?
The betting ring: punters v bookies – what life was really like inside John McCririck's jungle
The digital age: how Betfair created a new generation of punters – not all of them well-informed
---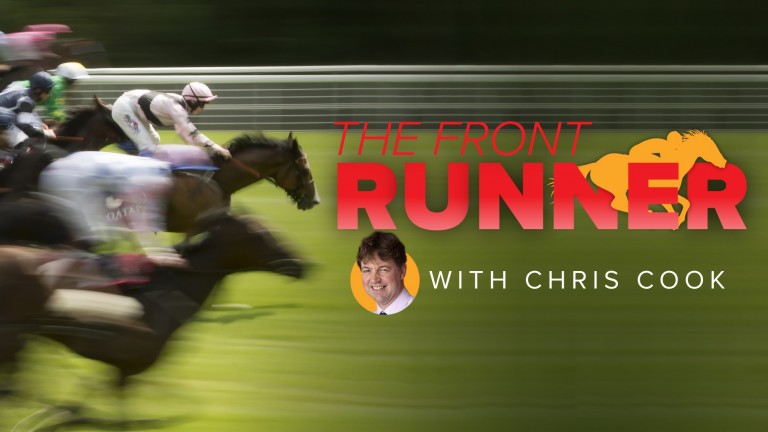 The Front Runner is our latest email newsletter available exclusively to Members' Club Ultimate subscribers. Chris Cook, a three-time Racing Reporter of the Year award winner, provides his take on the day's biggest stories and tips for the upcoming racing every morning from Monday to Friday
---
We can't add days to life but we can and do add life to days – and that encapsulates what the Christmas in July party is all about