Charlie Johnston set to join Britain's most successful trainer Mark on licence
Charlie Johnston spoke of his excitement after revealing he is set to join his father Mark on a joint-licence from the new year as part of a "five to ten-year plan" that will see him take over control of the yard fully.
The Johnstons are in the final stages of the process which will see Charlie join his father, who is Britain's winningmost trainer with 4,874 victories, on the licence at their Kingsley Park yard in Middleham, North Yorkshire, from January 1.
Their names are likely to appear on racecards together when entries are made for meetings on that day on December 27.
"Touch wood, all the modules and licensing is all done," Charlie Johnston said on Wednesday. "I'm very much looking forward to it. In some ways it's a big change, but at the same time nothing is really changing in terms of the day-to-day things at home and the placing of the horses.
"Everyone has been made well aware of my involvement in that for a number of years now, but now is the time to have that acknowledged and take on the responsibility that comes with it. It's part and parcel of having my name on the licence."
While Johnston snr is not set to call time on his 34-year training career in the immediate future, Charlie said that the end goal will be for him to take over the licence outright in the next decade, while being able to rely on his father's expert advice in the build-up to that point.
"We often like to have a five to ten-year plan in our business and the goal of me having the sole licence has been in the back of our minds for quite some time," he added.
"It's what I've always been working towards, and when they introduced training partnerships it offered us an obvious route to get from A to B. It seemed a good opportunity to do it rather than make abrupt change.
"I'm in a very fortunate position to draw on dad's 30 years and 4,800 plus winners of experience, but at the same time have some youth and drive to push the string onwards and upwards on to greater heights."
---
It's four for Mark Johnston – not Stradivarius – as Subjectivist strikes gold
---
One horse who could spearhead the Johnstons first season as joint-licence holders is Ascot Gold Cup hero Subjectivist, who has begun swimming rehabilitation ahead of a possible return to the track for a defence of his title.
Charlie Johnston said: "It's not quite set in stone yet, but we're working back and if we were to aim at Ascot next year he'd have to start back his work at the beginning of February.
"At the moment he's just swimming and going on the water walker and we'll review at the end of January how we feel the injury has healed."
---
Read these next:
A legend bows out: David Elsworth calls time on remarkable training career
Al Shaqab uses Gimcrack speech to highlight how Britain is 'slipping behind'
'Sweet as a nut' – Covid passes make seamless introduction at Newbury
---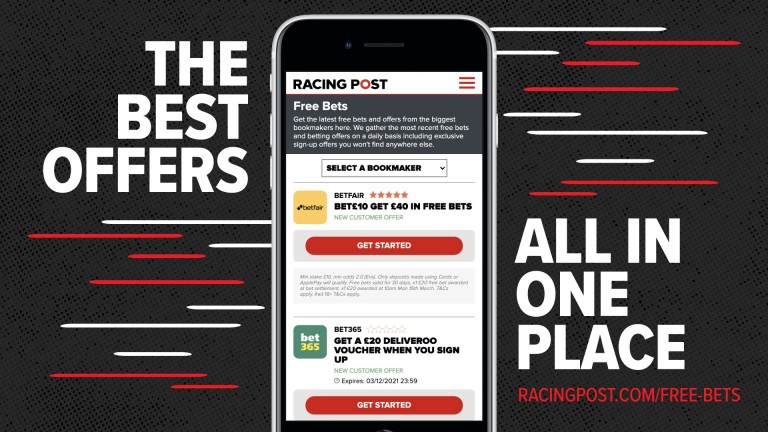 For all our exclusive free bet offers and must-have daily promotions click the free bets button or go to racingpost.com/freebets
---
In some ways it's a big change, but at the same time nothing is really changing in terms of the day-to-day things at home