Lockdown easing opens door to 5,000-plus crowds at Scottish tracks
Up to 5,000 spectators can return to Scottish racecourses from Monday after the government revealed plans to lift almost all remaining coronavirus restrictions.
While there are no longer caps on crowd sizes at courses in England and Wales following the lifting of government measures designed to mitigate the spread of coronavirus in those countries, there had been a limit of 1,000 in place in Scotland.
However, on Tuesday, Scotland's first minister Nicola Sturgeon announced the country would be moving beyond level zero, its lowest coronavirus tier, removing the need for social distancing and the number of people who can meet up in a gathering either inside or outside.
Nevertheless, courses in Scotland will still need to seek the permission of local authorities if crowds are to exceed 5,000, with next month's Virgin Bet Ayr Gold Cup day potentially needing additional clearance having regularly attracted over 10,000 spectators in past years.
Delly Innes, general manager of Scottish Racing, said: "Scottish Racing welcomes today's announcement from the Scottish government that sporting venues can welcome up to 5,000 spectators from Monday, whilst attendances beyond 5,000 still require local authority permission.
"Scottish racecourses will continue to work with their local councils to demonstrate that our stringent operational procedures and large areas of outdoor space can give reassurance to our staff, participants and all racegoers."
Alongside the rules remaining on crowd sizes, racegoers in Scotland will be required to still wear facemasks indoors and contact details will still need to be collected for track and trace purposes.
Sturgeon said: "While we expect to see the careful return of large-scale events, we will, for a limited period, keep in place the processes through which organisers of outdoor events of more than 5,000 and indoor events of more than 2,000 will have to apply for permission.
"This will allow us and local authorities simply to be assured of the arrangements in place to reduce the risk of large-scale gatherings."
She added: "The sacrifices everyone has made over the past year and a half can never be overstated."
Racecourses in Ireland remain the outlier in terms of spectator numbers for the home nations with tracks still limited to no more than 500 people on a raceday.
---
Read more:
Blow for Galway as crowds for summer festival are capped at 1,000 for each day
One-off awards launched to salute work of betting shop staff during the pandemic
Mixed meetings will return to Galway in 2022 says racecourse chief Moloney
January date for trial of Royal Ascot protesters who deny aggravated trespass
---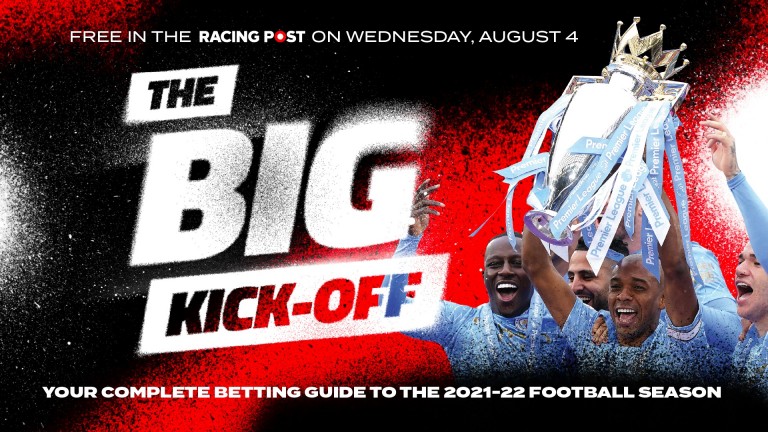 The wait is almost over! Pick up your copy of the Big Kick-Off, free inside the Racing Post on Wednesday, August 4. Your complete guide to the 2021-22 football season is packed full of tips from our experts and team-by-team guides for every English division
---
We will, for a limited period, keep in place the processes through which organisers of outdoor events will have to apply for permission