Battle for jumps prize reaches climax as entry window opens on Flat competition
Saturday is a big day as the Tote Jumps Ten To Follow reaches its climax with the conclusion of the season and the entry window for the Flat competition opens.
Still out in front in the jumps race and with just one more obstacle standing between them and first prize of £104,832 is the Tipperwood team. They are 11.8 points clear of the Mild Illusion squad with whom they have been duelling in recent weeks.
As Saturday's bet365 Gold Cup is a bonus race, both outfits will be hoping no rival emerges from the pack to pip them close home.
They have been able to enjoy less anxious days as there were only four scorers last week – Allmankind (864 stables, 21.6pts), Domaine De L'Isle (47, 17), Bapaume (37, 13.3) and Manofthe­mount­ain (16, 31.1). Neither the winner nor runner-up in the Scottish National were in the game, so those bonus points went unclaimed.
Even before the jumpers have their last hurrah, entries can be made for the Flat competition, with the window opening at 8am on Saturday, April 24. Players will have until 11am on May 1 to confirm stables, with point-scoring starting that day.
There will be 25 bonus races through the season, starting with the 2,000 and 1,000 Guineas on the first weekend of the competition and ending with the Queen Elizabeth II Stakes and Qipco Champion Stakes on the final day, October 16.
There is no commission take-out by the Tote so all entry fees are distributed as prizes. The winner takes 35 per cent of the pot and there are prizes to 500th place. The winner of the 2020 competition collected £64,425.50. Five monthly winners (May-September) win 3 per cent of the pool.
Details of how to enter, plus a list of bonus races, will appear in the Racing Post on Saturday. The following day's edition will carry a four-page guide on key horses to consider and tactics needed to win.
---
LEADING HORSES
1 Honeysuckle 132.94 points
2 Shishkin 132.72
3 Monkfish 119.08
4 Abacadabras 102.92
5 My Drogo 98.60
6 Appreciate It 95.46
7 Colreevy 91.82
8 Chantry House 91.40
9 Minella Indo 83.30
10 Put The Kettle On 82.60
LEADING TEAMS
1 Tipperwood 860.32 points
2 Mild Illusion 848.52
3 Hurricane Heights 23 847.36
4 Hurricane Heights 20 837.66
5 Grizz 826.44
6 Hurricane Heights 17 825.76
7 Grizz 824.64
8 Grizz 821.46
9 Melrose Place two 820.58
10 Hurricane Heights 14 816.06
LEADING STABLE - Tipperwood
Honeysuckle 132.94 points
Shishkin 132.72
Monkfish 119.08
Minella Indo 83.30
Put The Kettle On 82.60
Chacun Pour Soi 76.74
Fakir D'Oudairies 68.20
Thyme Hill 55.50
Epatante 30.03
Fury Road 23.32
---
Read more:
Thyme Hill tilts the balance as Tipperwood takes up the running at crucial stage
Hurricane Heights blasts to the top with some Fairyhouse magic from Janidil
Mild Illusion does the trick again for Ten To Follow's keenest fan Fellows-Smith
Goshen delivers at last as faithful followers join Moores in sigh of relief
Top points scorer Honeysuckle has major effect on pursuit of Ten To Follow prize
Shishkin delivers £10,000 monthly Ten To Follow prize for Fantastico Lobos
First Flow sweeps up the charts as he becomes season's second-highest scorer
---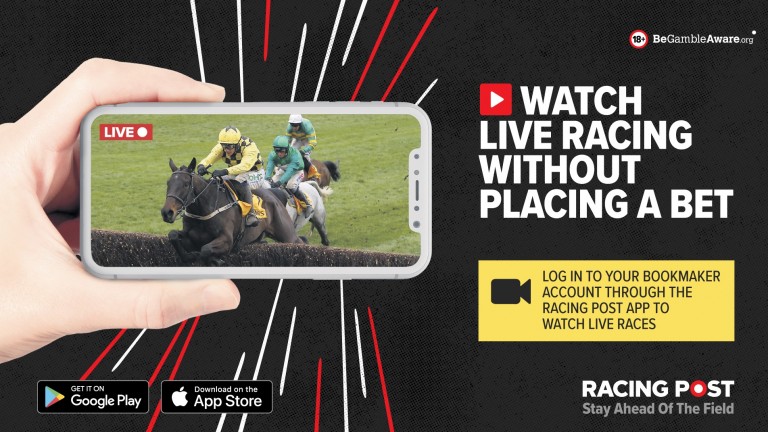 Watch live races through the Racing Post. Log in to your bookmaker account and look on the racecards for eligible races. Click the red 'Watch live now' icon and they're off! Find out how here
---
Even before the jumpers have their last hurrah, entries can be made for the Flat competition, with the window opening at 8am on Saturday