Barney Curley, legendary punter and former trainer, dies at the age of 81
Barney Curley, the mastermind behind arguably the greatest betting coup of all time, has died at the age of 81.
Few men who have crossed the racing landscape can have divided opinion quite as successfully as the Northern Irishman, whose unlikely recovery from a bout of ravaging tuberculosis as a young man, then his decision to abandon plans for a career as a Jesuit priest and missionary, preserved him for a turbulent life in racing.
Born in County Fermanagh on October 5, 1939, Curley failed as both a punter and bookie in his early days but in the process learned lessons that would turn him into one of the most feared and fabled punters on either side of the Irish Sea.
He became both an owner and trainer of racehorses and will be forever remembered with the infamous Yellow Sam coup of June 25, 1975.
All of us on the hill are saddened to hear of the passing of racing legend Barney Curley. His name along with this phone box are an integral part of our history on the hill. Condolences to his family and friends. #barneycurley #Bellewstown #irishracing pic.twitter.com/InMx7OAqXn

— Bellewstown Races (@BellewstownRace) May 23, 2021
The Bellewstown master plan involved winning a dire race with "one of the worst horses I've ever owned" and revolved around the blocking of the only public phone at the track, the off-course firms' hedging lifeline.
Yellow Sam went on to win at 20-1 with Curley watching from behind a gorse bush on the infield. Winnings equivalent to more than £2 million in today's money were later revealed.
Curley trained his first winner when I'm Incommunicado, ridden by Willie Mullins, won at Naas in 1984 and sent out Magic Combination from his yard in Newmarket to win the 2000 Imperial Cup. He saddled his last runners in 2012.
He also nurtured some of the most exalted talent ever to grace British racing. He fed a stream of good horses from Ireland to the Dickinson family in Yorkshire, including I'm A Driver and Gold Cup winner Silver Buck, and also bought another Gold Cup winner in Forgive 'n Forget.
---
Yellow Sam: a perfectly executed gamble that netted Barney Curley a fortune
---
In the saddle, the likes of Frankie Dettori, Jamie Spencer, Tom Queally, Tommy Carmody and Declan Murphy all developed under the tutelage of Curley, who had been diagnosed with terminal cancer.
Paying tribute, Queally said on Sunday night: "I was champion apprentice in Ireland, but after that things got worse. Nobody paid much attention at the time because I was still in school and my parents wanted me to have an education that people would have now, but Barney made contact with my parents and I laugh thinking back to the apprentice row with trainers last year because I'd seen it from all sides as an apprentice, and I was absolutely blessed with Barney.
"He never took a penny off me and he found me a mortgage and also acted as a guarantor for it.
"I ended up moving to England and riding out for him and he held my licence; I think it's only me and Shane Kelly who were apprenticed to him. He impressed me and I was in awe of him, but I could always look him in the eye."
Queally, forever associated with the legendary Frankel, added: "Apart from my family and my parents there has been no greater influence on my life or my career than Barney Curley and there are no ifs, buts or maybes about that. I rode in Britain and for the first year I wasn't allowed to do an interview and I know the press might not get on with me now, but he did that to protect me. He made me think in a theological way and made me think outside the box.
"He was a great listener and I've told him things I haven't told anyone else. He was a confidante if you were in a predicament.
"I rode an awful lot of winners for him and I remember a horse called Cristoforo, who didn't get into the Ebor one year. It was a disappointing part of my life because I remember wasting to ride him with a low weight and I wanted to get a big winner for him. I'd ridden a lot of winners for him, but not a decent one, although I don't regret that one bit as the memories and experiences I have of him, I could have cabinets of trophies that wouldn't replace those."
---
'He got under people's skin but men like him are few and far between'
---
Queally had seen Curley on Sunday afternoon and went on: "He had the sharpest brain in the game – end of. He knew what he wanted, where he was and where he was going. One of the things I'm most proud of is I rode for him consistently from the time I came over to the time he stopped training.
"I saw him today and he trusted me until the end; he told me six weeks ago he'd need a miracle. What he did for me was amazing.
"He was a waste in racing because you could stick him in 10 Downing Street or in any situation. He was way above anything. He didn't have a privileged beginning and wasn't the son of someone who trained three or four Derby winners or owned an estate. He had a standing start, a clever brain and a huge heart.
"He was my first employer in England and if you'd told me someone 50 years my senior and my first employer would go on to be one of my best friends, I'd say it was impossible but we went on to be so close."
After the death of his son Charlie in a car accident at the age of 18 in 1995, Curley increasingly turned his focus on supporting the underprivileged in Zambia, setting up the Direct Aid For Africa (Dafa) charity in 1996 and often spending weeks at a time striving to improve health and education in Zambia.
---
Read more on Barney Curley:
'Someone clearly told him what John was saying and he came storming out'
Barney Curley: the trainee priest who became a fearless punter and folk hero (Members' Club)
Remembering Barney Curley: the life and times of one of racing's best characters
Barney Curley: career stats for one of racing's shrewdest operators
---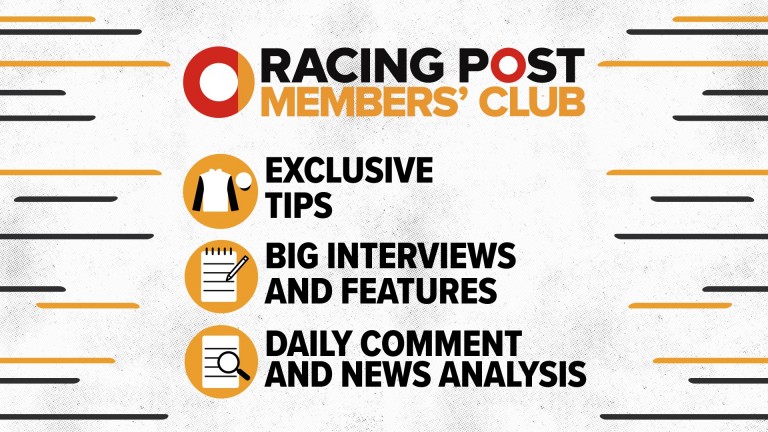 Join Members' Club Ultimate and read tipping from the likes of Pricewise and Paul Kealy, all the big interviews and features, daily comment and news analysis – plus our Ultimate Daily newsletter. Click here to sign up.
---
He was a great listener and I've told him things I haven't told anyone else. He was a confidante if you were in a predicament