Graffard 'ashamed' by France Galop rules forcing Verry Elleegant out of the Arc
Trainer Francis-Henri Graffard slammed the French authorities after he felt he was left with no choice but to rule superstar international challenger Verry Elleegant out of Sunday's €5 million Qatar Prix de l'Arc de Triomphe.
Despite the seven-year-old having been moved to Graffard especially for a shot at the Arc, her participation came under threat when she was ranked among the lowest-rated of the 24 entries made for the big race at Longchamp. France Galop subsequently confirmed it would stick to a maximum field of 20.
Verry Elleegant was given official French rating of 113 – despite being a nine-time Group 1 winner in Australia and rated 120 – and required two horses to drop out to gain a run in the Arc. No horses above her on the list were scratched on Wednesday, so connections ultimately decided against supplementing her in the expectation she would not get to run.
Under French rules, horses cannot be declared for two races at the same time. In order to guarantee a run on French racing's biggest weekend, connections declared Verry Elleegant for Saturday's Qatar Prix de Royallieu, in which Mark Zahra is set to ride.
Her trainer was angry about the situation and fears it may deter foreign challengers in France's flagship races in the future.
Graffard said: "The planets really haven't aligned for us with the Arc being a 72-hour declaration. It's a very bad situation for French racing. The French authorities have put us in a very bad situation and I'm ashamed by their reaction and the way they have treated my owners and this mare from the day she arrived in France.
"I'm sure this will cost horses being sent to France by foreign owners in the future.
"We had to make a choice otherwise she would end up getting no run in the Arc or the Royallieu. At 11.30am I could see nothing had come out of the Arc so we had to keep her in the Royallieu."
Verry Elleegant ran twice since moving stables from Chris Waller in Australia, finishing last on her first start but showing improved form when third in the Prix Foy, a key Arc trial, this month.
West Wind Blows, a 66-1 chance for Simon and Ed Crisford, was also taken out on Wednesday and will instead run in Saturday's Prix Dollar at Longchamp.
The Aidan O'Brien-trained Luxembourg continues to head the betting at 7-2 with most firms, closely followed by 5-1 Alpinista and last year's hero Torquator Tasso.
The ground at Longchamp was changed to soft, good to soft in places following a drizzly night in Paris, but all of the course used for the Arc is described as soft.
The only areas of the track called good to soft are the sprint track, a section of the seven-furlong start and the turn away from the home straight. Further rain is forecast on Wednesday.
---
Arc remaining entries
Titleholder
Luxembourg
Vadeni
Mishriff
Deep Bond
Onesto
Torquator Tasso
Alpinista
Do Deuce
Westover
Alenquer
Broome
Mendocino
Mostahdaf
Stay Foolish
Bubble Gift
Mare Australis
Sealiway
Grand Glory
Al Hakeem
Cut-off line
La Parisienne
True Testament
Le Destrier
---
Qatar Prix de l'Arc de Triomphe (3.05 Longchamp, Sunday)
Sky Bet: 7-2 Luxembourg, 5-1 Alpinista, 7 Torquator Tasso, 15-2 Vadeni, 8 Titleholder, 9 Westover, 10 Onesto, 12 La Parisienne, 20 Mishriff, 22 Mare Australis, 25 bar
---
Read this next:
French handicapper defends controversial mark for Verry Elleegant (Members' Club)
---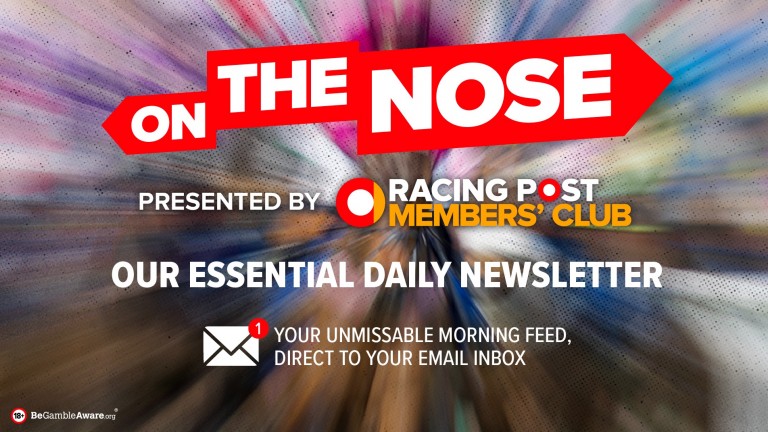 Sign up to receive On The Nose, our essential daily newsletter, from the Racing Post. Your unmissable morning feed, direct to your email inbox every morning.
---
I'm ashamed by their reaction and the way they have treated my owners and this mare from the day she arrived in France