Already a career-best season for Tom Ward - and it keeps getting better
Tom Ward was fearful his fantastic 2021 would come to a standstill at an unlucky 13 winners on Monday evening, but the Lambourn-based trainer did not have to wait long for winner number 14.
In his third year of training, Ward is operating at an impressive 17 per cent strike-rate and was delighted to see The Waterman break his maiden in the 6f handicap, sweeping past the field under Hector Crouch.
Ward said: "The penny really started to drop for him last time at Salisbury. He was still a bit weak last year but he's come back a much stronger animal now and hopefully he can take that forward back on the turf.
"Being drawn wide made life difficult for him and he overcame a lot to stay on strongly."
He added: "We had our 13th winner last night and I was afraid for a second we were going to get stuck on that. Our horses are really starting to get the hang of things and long may this continue."
Sharp start
Mark Johnston has had a quiet start to his two-year-old campaign but Sharp Combo had no such issues, bolting out of the stalls in the 7f maiden to record his trainer's third juvenile turf win of the year.
Winning jockey Ben Curtis told Sky Sports Racing: "He ran a lovely race at Redcar first time out and looked for all the world like seven furlongs would bring out more improvement. He jumped well and it was very straightforward."
---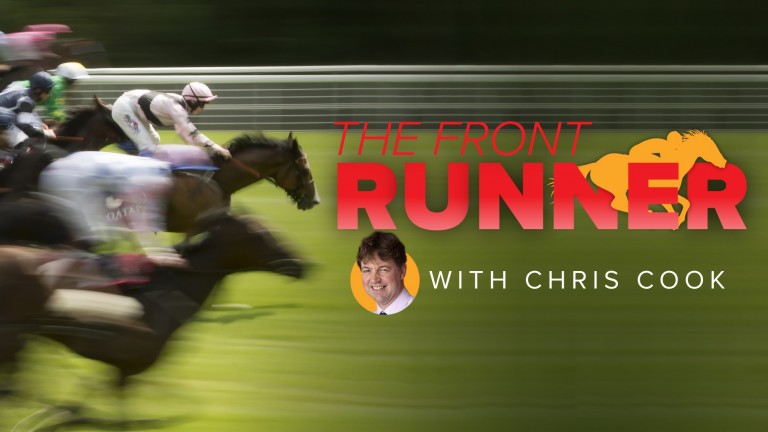 The Front Runner is our latest email newsletter available exclusively to Members' Club Ultimate subscribers. Chris Cook, a three-time Racing Reporter of the Year award winner, provides his take on the day's biggest stories and tips for the upcoming racing every morning from Monday to Friday
---
The penny really started to drop for him last time at Salisbury. He was still a bit weak last year but he's come back a much stronger animal now