All you need to know for the day's action – on and off the track
The winter weather has ravaged today's programme, with the two scheduled jumps fixtures at Ayr and Lingfield both lost on Monday.
Southwell keeps the show on the road and while course stalwart General Tufto is having a day off, trainer Charles Smith is represented by another regular with Alpha Tauri.
The Lock Master could also tackle the Fibresand blindfolded, while Sooqaan is chasing a fourth consecutive win at the track in the 7f handicap (4.00).
Away from the track, Phil Smith's calculations and computations for the Randox Health Grand National on April 14 will be unveiled, with the outgoing BHA head of handicapping revealing the weights for the Aintree highlight.
---
Going report
Southwell (First race 2.20)
Standard (AW)
Ayr - ABANDONED
Lingfield - ABANDONED
---
---
Market movers
3.25 Southwell - Galileos Spear 12-1 (from 20s)
4.00 Southwell - Zoravan 7-1 (from 12s)
4.30 Southwell - Essential 7-2 (from 8-1)
5.00 Southwell - Crosse Fire 5-1 (from 7s)
---
What to back
Shane Ketteridge has found one he likes at Southwell . . .
---
What to read
Sammy Jo Bell took the Shergar Cup by storm in 2015, but on Monday the 27-year-old announced her retirement from the saddle.
Last year's Cheltenham Festival was an experience racegoer Colin Howell is unlikely to forget. Find out more about his eventful visit.
---
What to watch
Tom Segal joins our top team to review the weekend action in the Racing Postcast.
Paul Nicholls gives us the lowdown on a couple of his weekend runners.
---
The best of Racing Post Sport
The Champions League returns this week, and Mark Langdon has cast his eye over the remaining hopefuls.
There's also previews for all this week's matches, and Steve Davies thinks Manchester City can continue finding the net away at Basel.
---
Final thought
The possibility of a Flat team-based competition for 2019 has certainly created a stir, but one of the questions that would need answering is team tactics. Punters need to be confident their selections are doing their utmost to win, rather than filling a role within a team scenario.
---
Read exclusive tipping, interviews and comment when you join Members' Club Ultimate. Enjoy your first month free when you subscribe using promo code FREETRIAL. Find out more here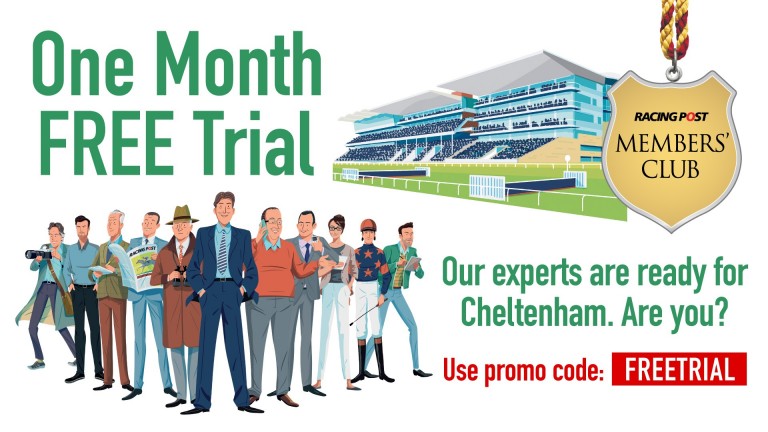 ---
Away from the track, Phil Smith's calculations and computations for the Randox Health Grand National on April 14 will be unveiled