Aidan O'Brien: Shane Foley should have got a month ban for dangerous riding
Aidan O'Brien has hit out at the ongoing reluctance to address the interference rules in Ireland and claimed Shane Foley should have received a one-month ban after his win on No Speak Alexander in the Matron Stakes at Leopardstown last month.
Pulling no punches in a major interview for Sunday's Racing Post, O'Brien also speaks frankly for the first time about the high-profile allegations of doping in Irish racing that have dogged the sport for months.
Foley received a five-day ban for careless riding following the Matron Stakes after switching left on No Speak Alexander to impede Mother Earth, whose trainer feels the punishment should have been more severe.
"It shouldn't have happened," said O'Brien. "There aren't many countries in the world where you could get away with that and not get a month's ban because to me that is dangerous riding. If the jockeys are allowed to do those things and are not given severe penalties, it will keep happening."
Admitting Ryan Moore should also have been punished for his winning ride on St Mark's Basilica in the Irish Champion Stakes the same day, O'Brien added: "Ryan should have corrected his horse and not let him drift, but pulling a horse [No Speak Alexander] in like that is madness and letting it go is wrong. It's not the horse's fault, it's not the owner's fault or the trainer's fault, so they shouldn't be penalised. It's the jockey's fault, so they have to get big bans and fines, which happens in other countries like France and Dubai.
"It's worse in Ireland than anywhere else and it's letting Irish racing down. We had the whole world watching Leopardstown and it puts people off backing horses or following racing. I'm not just talking about the big days, I'm talking about every day. You have to be consistent."
---
Oisin Murphy counts himself lucky after scary paddock incident days before Arc
---
O'Brien feels the IHRB are to blame for failing to adequately address the situation and said: "The authorities have to be strong on this – we're not in the Stone Age anymore. It beggars belief. The rest of the world is moving on and we have to move with it. Jockeys here are the best in the world, so they will adapt quickly once they see that you can't get away with it.
"It's up to whoever is in these positions of authority – they have to step up to the mark."
No Speak Alexander and Mother Earth will reoppose in Saturday's Sun Chariot Stakes at Newmarket.
Read more from Aidan O'Brien in the Big Read, available online for Members' Club Ultimate subscribers from 6pm on Saturday or in Sunday's Racing Post newspaper. Not a member? Click here, select 'Get Ultimate Monthly' and enter the code AIDAN to get your first month for just £10.
---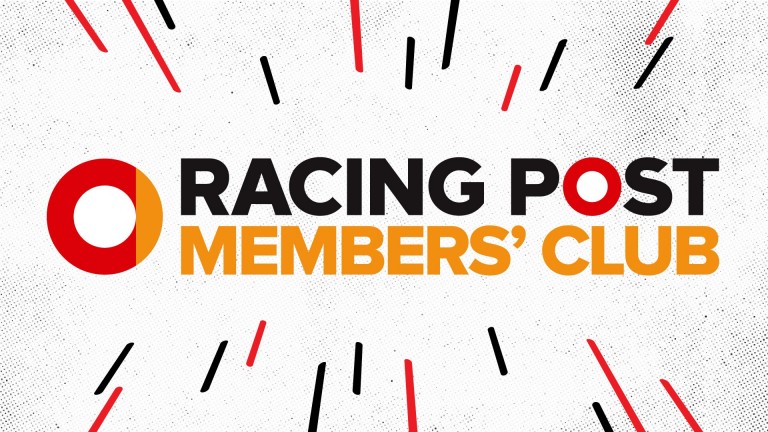 Get your first month of Racing Post Members' Club for just £10! Members' Club is the only subscription racing fans and punters need in order to stay informed and make smarter betting decisions. Features include early access to the Racing Post digital newspaper, exclusive news and interviews, premium tips and form study tools to assist with betting. Select 'Get Ultimate Monthly' and enter code AIDAN to get your first month for just £10*
If you decide that Members' Club is not for you, then you can cancel at anytime by contacting us.
*Members' Club Ultimate Monthly first month will be charged at £10, renews at full price thereafter.
---
There aren't many countries in the world where you could get away with that and not get a month's ban