A fine servant to racing who began at Aintree and took his talents far and wide
Diaries of a Racing Man by Nigel Payne
Free of charge, donations encouraged to Sir Peter O'Sullevan Charitable Trust (details below)
In 1976, a young press man was dispatched to Aintree by then Ladbrokes owner Cyril Stein, who had just signed a seven-year deal to save the track, and hence the Grand National, from the wrecking ball.
With a caravan for an office and a telephone that had to be lowered out of the window of the adjoining grandstand, so began the racing career of Nigel Payne, who would go on to actually win the great race with Earth Summit and enjoy four and a half decades (and counting) of involvement in the sport as press officer, consultant, board member, deal maker, fundraiser and organisational force of nature.
Payne, who penned his diaries while in enforced shielding due to Covid-19, has been a staple at Aintree ever since, meaning his memoirs recount effectively every significant Grand National event of the last 45 years: Red Rum's third victory, the National that never was, the bomb scare and the welfare review that followed Synchronised's 2012 death, as well as those heady early days when he was part of the team who helped save the race.
Yet, as these diaries reveal, Payne has led a 'technicolor' life that stretches far beyond his beloved Aintree, regularly jetting around the world on missions to sell racing and often finding himself near the centre of seismic developments, such as when he played a key role in ensuring the Breeders' Cup become a global event by gatecrashing a New York dinner and insisting, over red wine and steaks, that turf races and Europeans simply had to be involved.
In later years, Payne has been a driving force behind the Sir Peter O'Sullevan Charitable Trust, which has distributed £13 million to good causes, and chaired the Professional Jockeys Association for several years. In the New Year Honours list he was appointed MBE for services to racing and charity.
Payne, endlessly energetic and fiercely loyal to his friends, has been a remarkable servant to the sport, constantly beavering away in the background, lending racing his formidable talent for organisation and communications in an impressive array of roles, typically agreed on a handshake and invariably involving a flight to Buenos Aires, San Francisco or South Africa in short order.
As his good friend and fellow Ladbrokes alumnus Mike Dillon is quoted as saying: "With Nigel, the answer is always, 'Yes – now, what's the question?'"
Diaries of a Racing Man is free of charge upon application to Nigel Payne, with readers requested to make a donation to the Sir Peter O'Sullevan Charitable Trust. Email nigel@earthsummit.co.uk with full name and address to secure a copy. Donations to the O'Sullevan Trust can be made via Weatherbys Bank, account number 00593238, sort code 60-93-03.
---
Read more from the Sunday Review:
The jawdropping story of the man behind Russia's sporting shame
A film beautifully capturing the story of Enable's remarkable career
Whisky for the jockeys and port for the stewards – a clerk's tale of yesteryear
---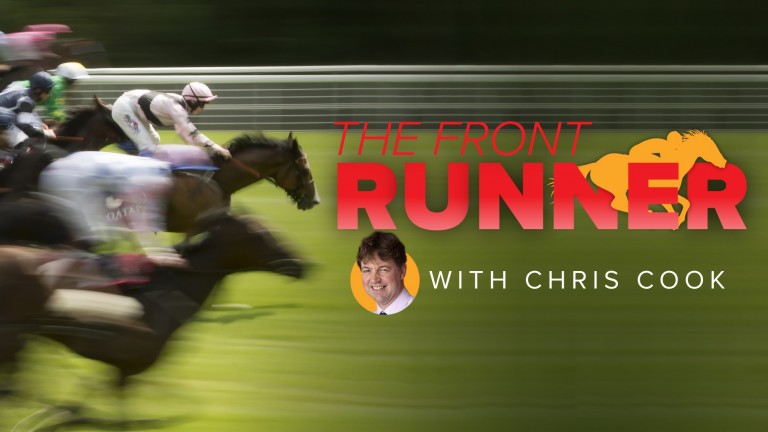 The Front Runner is our latest email newsletter available exclusively to Members' Club Ultimate subscribers. Chris Cook, a three-time Racing Reporter of the Year award winner, provides his take on the day's biggest stories and tips for the upcoming racing every morning from Monday to Friday
---
Payne's memoirs recount effectively every significant Grand National event of the last 45 years