Mark Scully installed as Racing Post and ANZ Bloodstock group editor
Mark Scully has been appointed as Racing Post group bloodstock editor, a role that will oversee the twinned departments of Racing Post Bloodstock and the recently acquired ANZ Bloodstock News.
The 29-year-old, who takes up the role from Monday, said: "I'm delighted to have been offered the position of group bloodstock editor and grateful for the opportunity."
Scully began his involvement with the Racing Post on a placement during his time on the BHA graduate scheme in 2013, and later that year joined the Newmarket-based ANZ Bloodstock News on a full-time basis. He returned to the Racing Post on a permanent contract as a journalist in January 2016.
He had also previously worked as a reporter for the Sunderland Echo.
"This is an exciting time for the department as the Racing Post's bloodstock brand expands to include ANZ Bloodstock News, while seeking to meet the demand for high-quality digital output," Scully added.
"I'm excited to get to work with such a talented and knowledgeable group of reporters and look forward to providing world-class coverage of the ever-intriguing world of bloodstock."
Of the appointment, Racing Post editor Bruce Millington said: "We are committed to providing world-class bloodstock coverage and I look forward to Mark heading up a great team of talented writers and experts to ensure we meet the needs of the global bloodstock audience."
---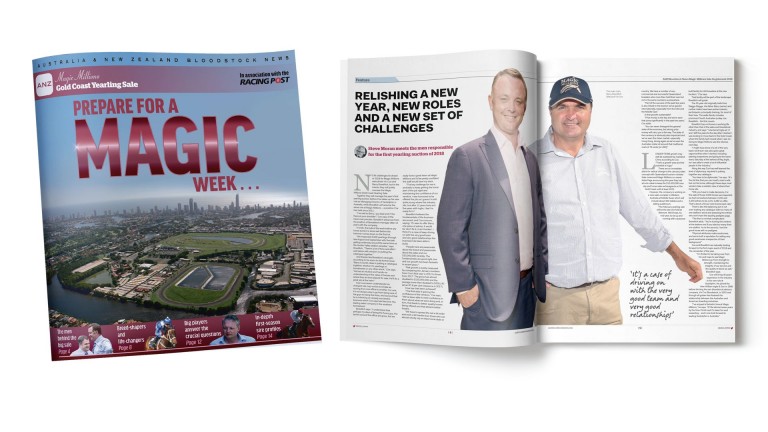 Read the ANZ Bloodstock News and Racing Post Bloodstock's Magic Millions Gold Coast Yearlings supplement here
This is an exciting time for the department as the Racing Post's bloodstock brand expands to include ANZ Bloodstock News