Sons of champion sire Holy Roman Emperor up for grabs at International Sale
The first ever June session of the Hong Kong International Sale is set to offer 14 horses acquired from auctions around the world. Bidding will get underway at 7.45pm local time at the Sha Tin parade ring on Friday.
The June sale follows the March session where 26 horses went under the hammer.
Ten of the 14 geldings, all now three-year-olds, were sourced in Europe. The four southern hemisphere lots – less than two months away from entering their four-year-old season – have benefited from the extra time, having side-stepped the March sale.
Mark Richards, the Hong Kong Jockey Club's executive manager for the International Sale, said: "Some of our Australian and New Zealand horses were not ready in March but have benefited greatly from the extra three months; I think the Charge Forward (Lot 6, ex Emanday) and the Pins (14, ex Natural Rhythm) are two that fit that category."
The northern hemisphere lots, too, have enjoyed the advantage of time. Richards said that many of these horses are still maturing as they approach the middle of their three-year-old season, and that they are progressing the right way.
"The second sale has allowed us to manage all of our horses a little more successfully than we have been able to previously," Richards said. "The Shamardal (9, ex Light And Airy) is a classic case of a horse that would have been big, weak and immature if he'd come in March. He looks anything but that now, he's one that absolutely stands out and that's the difference that three months can make."
Among the 14 lots are two sons of Holy Roman Emperor who played a leading role in the March sale when a half-brother to last year's Derby winner Wings Of Eagles – now named Circuit Number One – created a new record purchase price at HK$11 million (£1.05m / €1.19m).
Last season's champion sire in Hong Kong counts Group 1 winners Designs On Rome, Beauty Only and Rich Tapestry among his best sons.
---
Subscribe here to make sure you never miss all the updates from Australia, New Zealand and beyond and to have ANZ Bloodstock News delivered to your inbox every day.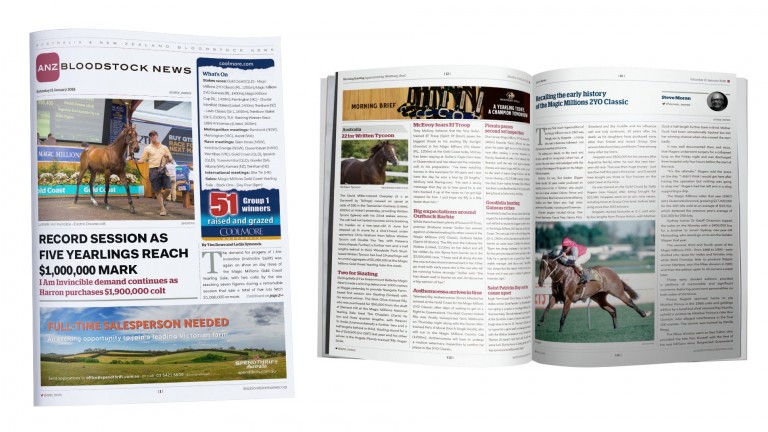 Some of our Australian and New Zealand horses were not ready in March but have benefited greatly from the extra three months