Important updates for stallion and dam data on Racing Post website
A number of important updates have been made to the Racing Post's sire statistics page, as well as dam and stallion profiles.
The updates mean that stallion statistics can now be sorted by strike-rates of winners to runners, wins to runs and stakes winners to runners, in addition to the number of winners in each category.
In the example below, taken from the British and Irish National Hunt sire stats page, progeny statistics have been sorted by the percentage of wins to runs, as highlighted in blue.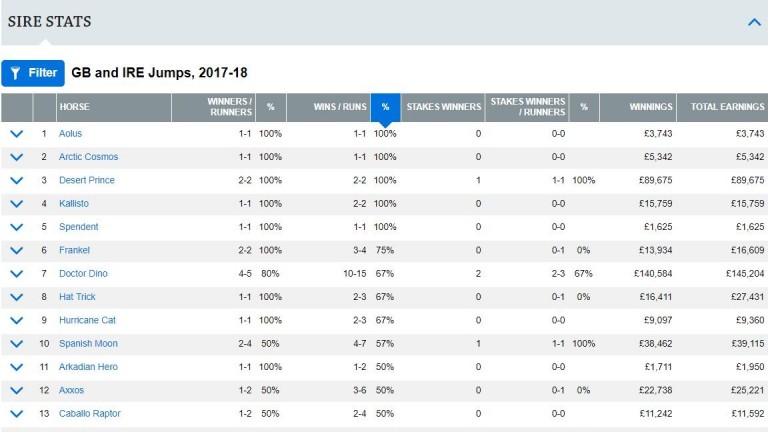 Stallion profiles now display female progeny in pink font. The example below is taken from Street Cry's stallion profile. His daughters Winx, Zenyatta and Seventh Street are now clearly indentifiable from their male paternal siblings.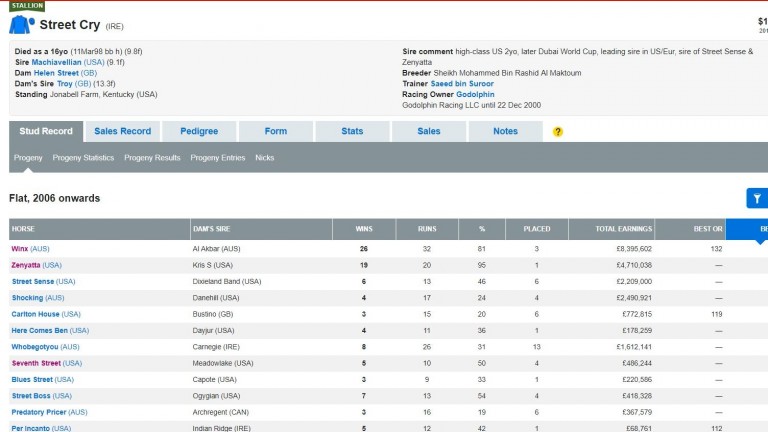 Dam profiles now clearly display stakes performers in bold font, just as they would appear on a pedigree page in a catalogue. Below is an example from Wicked Crack's dam profile, with Cue Card, her only stakes performer, easily distinguished from her other progeny.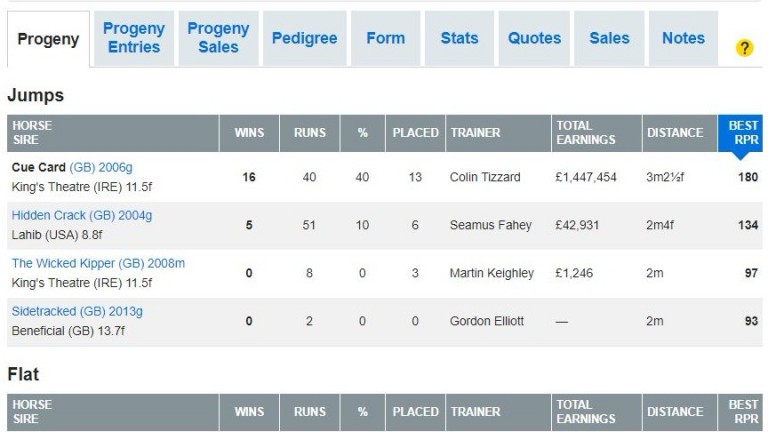 Visit the Racing Post statistic page for essential data on sires, horses, trainers, jockeys and owners.
The updates mean that stallion statistics can now be sorted by strike-rates of winners to runners, wins to runs and stakes winners to runners