Deep Impact leapfrogs Dubawi as most expensive advertised sire
Kitasan Black among five new additions to Shadai for 2018
A significant change to the hierarchy of the world's most elite stallions is contained within the list of 2018 covering fees for Shadai Stallion Stallion in Japan - with Deep Impact overtaking Dubawi as the world's most expensive advertised sire.
Deep Impact has seen his fee increased from ¥30 million (£196,000/€221,000) last year to ¥40m (£261,000/€294,000) for the upcoming breeding season, ahead of Dubawi who remains at a fee of £250,000 for the 2018 breeding season.
That 33 per cent increase is due in no small part to the success Deep Impact has enjoyed across the globe during 2017, with Al Ain, Danon Premium and Satono Aladdin all winning Grade 1s in his native Japan and Tosen Stardom, Saxon Warrior and Vivlos extending his influence further afield.
King Kamehameha's fee has increased three-fold to ¥12m (£78,300/€88,300) - off the back of Rey De Oro's success in the Japanese Derby last May - making him the second-most expensive stallion on the roster.
Harbinger, the 2010 world champion who fired in three elite winners in quick succession in the latest season, has been upgraded to a fee of ¥3.5m (£22,800/€25,700).
Deirdre got the ball rolling for her sire by winning the Shuka Sho in mid-October, Mozu Katchan followed up in the Queen Elizabeth II Cup at Kyoto a month later, before Persian Knight became the first male Grade 1 winner for Harbinger by winning the Mile Championship at the same course a week later.
The farm also welcomes a quintet of exciting new stallions headed by Kitasan Black, a son of Deep Impact's brother Black Tide who struck four times at the highest level during 2017.
His haul included wins in the prestigious Arima Kinen and both the Spring and Autumn Tenno Sho - a slew of top-flight success that endeared him to the Japanese racing public.
Kitasan Black will be joined by Drefong, the 2016 US champion sprinter after seeing off the challenge of Mind Your Biscuits in that year's Breeders' Cup Sprint.
Kitasan Black starts off at a fee of ¥5m (£32,600/€36,800) while Drefong will be offered to breeders at a fee of ¥3m (£19,600/€22,100).
---
Shadai Stallion Station 2018 covering fees
Daiwa Major ¥5 million
Deep Brillante ¥2 million
Deep Impact ¥40 million
Dream Journey ¥500,000
Drefong ¥3 million
Duramente ¥4 million
Eishin Flash ¥1.5 million
Epiphaneia ¥2.5 million
Fenomeno ¥800,000
Harbinger ¥3.5 million
Heart's Cry ¥8 million
Isla Bonita ¥1.5 million
Just A Way ¥3 million
King Kamehameha ¥12 million
Kinshasa No Kiseki ¥2.5 million
Kitasan Black ¥5 million
Kizuna ¥3.5 million
Kurofune ¥2 million
Logotype ¥800,000
Lord Kanaloa ¥8 million
Maurice ¥4 million
Mikki Isle ¥1.5 million
Novellist ¥3 million
Orfevre ¥5 million
Reach The Crown ¥1 million
Real Impact ¥800,000
Rulership ¥4 million
Satono Aladdin ¥1 million
Spielberg ¥1 million
* new for 2018
---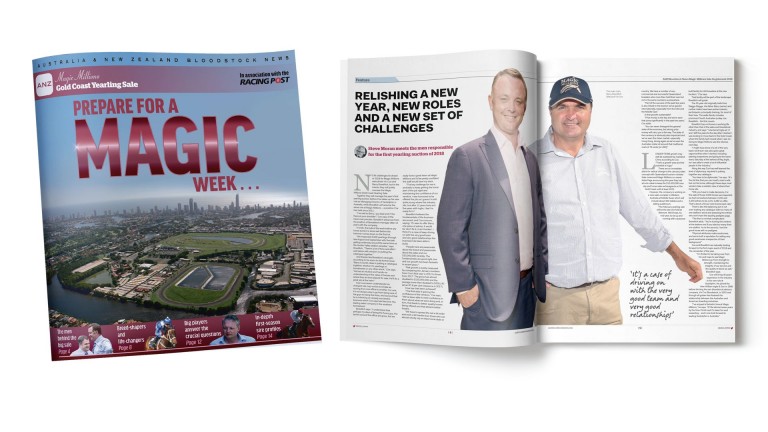 Don't miss your indispensable guide to the Magic Millions Gold Coast Yearling Sale - available to read here
King Kamehameha's fee has increased three-fold to ¥12m (£78,300/€88,300) - off the back of Rey De Oro's success in the Japanese Derby last May