Coolmore long odds-on to stand unbeaten Classic winner Siskin
The bloodstock rumour mill has gone into overdrive since Juddmonte revealed they have sold the breeding rights to Siskin to an unidentified buyer, and now industry insiders and aficionados alike can put their money where their mouth is after RaceBets opened a market on where Siskin will stand once his racing career comes to an end.
Coolmore, who stand former Juddmonte colour bearer Calyx, are the overwhelming market leader priced up at 1-6, with other operations, including the Irish National Stud and Darley's Kildangan Stud, available at 20-1.
A RaceBets spokesperson said: "In response to requests to open a market on Siskin following the revelation on the Racing Post website that Juddmonte have sold his breeding rights, RaceBets have compiled an opening show which places Coolmore Stud firmly at the head of the field and miles clear of any other farm, which is where they have been for decades at this stage.
"Juddmonte have a longstanding relationship with Coolmore stretching from the time of Danehill right through to Calyx just last year and we fully expect Coolmore to be announced as the farm that will stand Siskin in due course, but that is just our opinion and should industry insiders know more than we do, they are welcome to exploit our odds accordingly.
"In these instances, once the market is up for 24 hours, you generally find out very quickly what's happening as money talks."
Where will Siskin retire to stud? RaceBets: 1-6 Coolmore, 20 Irish National Stud, Kildangan Stud (Darley), Tally-Ho Stud, 25 Ballyhane Stud, 33 Ballylinch Stud, Rathbarry Stud, Yeomanstown Stud
Others available on request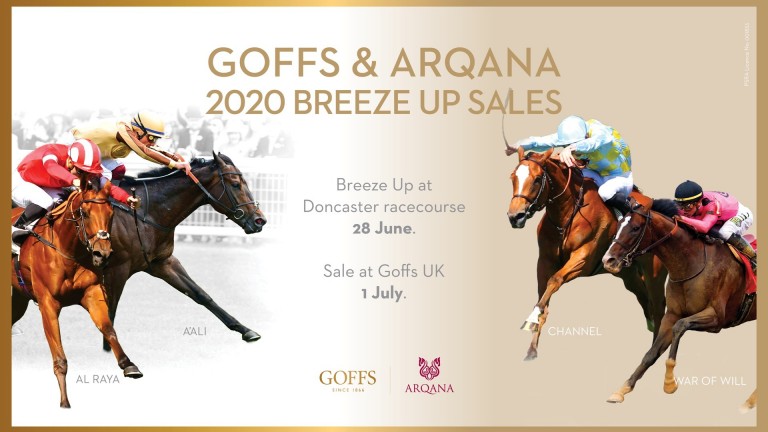 ---
More to read...
Juddmonte reveals sale of breeding rights to Irish 2,000 Guineas hero Siskin
Royal Ascot-bound West End Girl tops Tattersalls online auction at £420,000
We fully expect Coolmore to be announced as the farm that will stand Siskin in due course