Comprehensive coverage of Hong Kong plus the Week Ahead
It was a historic day for the Hong Kong racing community on Sunday as the local team delivered a clean sweep of the Group 1 features during Sunday's International Races.
Monday's ANZ Bloodstock News includes detailed reports from Sha Tin, while James Thomas also pays tribute to breeder Kirsten Rausing, who in the brothers Glorious Forever and Time Warp, has bred the last two winners of the Hong Kong Cup.
Elsewhere, The Week Ahead has details of everything to keep an eye out for in Australasia and Asia in the coming days.
Subscribe to make sure you never miss updates from Australia, New Zealand and beyond and to have ANZ Bloodstock News delivered to your inbox every day.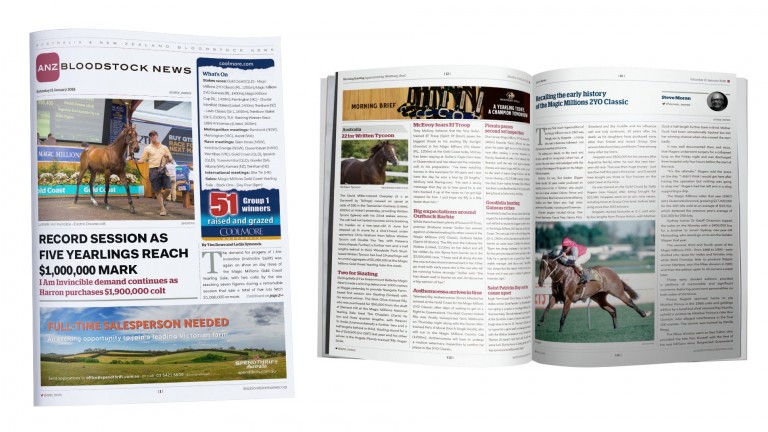 The Week Ahead has details of everything to keep an eye out for in Australasia and Asia in the coming days