Stallion Book entries to receive greatly enhanced profile on Racing Post website
Investment in new features and navigation to improve user experience
Over the next few weeks entries will be finalised for the number one global stallion guide - the 2022 edition of the Weatherbys Stallion Book.
In what is a notable development for advertisers, those stallions featured in the latest edition of the book will also enjoy a significantly enhanced profile on the Racing Post website.
Following investment by both Weatherbys and the Racing Post, from mid-November the stallion pages on the Racing Post website will offer improved display and navigation features including:
• Larger display of stallion farm advertisements with improved mobile functionality of adverts
• The ability to create an image and video carousel to promote stallions within their racingpost.com profiles
• The option for users to view a stallion's Weatherbys Stallion Book PDF on racingpost.com
• Each stallion's Weatherbys data assembled into an easily navigable section with excellent new aesthetics.
Tom Turner, bloodstock commercial manager at the Racing Post, said: "The Racing Post website sees an average of over 18 million views on horse profiles each month, with over 200,000 unique user devices hitting the bloodstock sections of the website monthly.
"It is the perfect platform to work alongside the Weatherbys Stallion Book in ensuring stallion farms can reach every corner of the international market place. These latest enhancements will give a fantastic user experience and strengthen the Weatherbys/Racing Post offering to stallion farms still further."
James McHale, head of bloodstock and data at Weatherbys, added: "These enhancements demonstrate the continued investment in both our Flat and National Hunt Stallion Book products and will be of real benefit to the global bloodstock industry.
"Entries for the 2022 Stallion Book edition are closing in the coming weeks, and the enhanced racingpost.com stallion profiles, alongside our print publications and other digital elements, ensures that the Weatherbys Stallion Book remains the number one global stallion guide for farms to promote their stallions and mare owners and to gather information."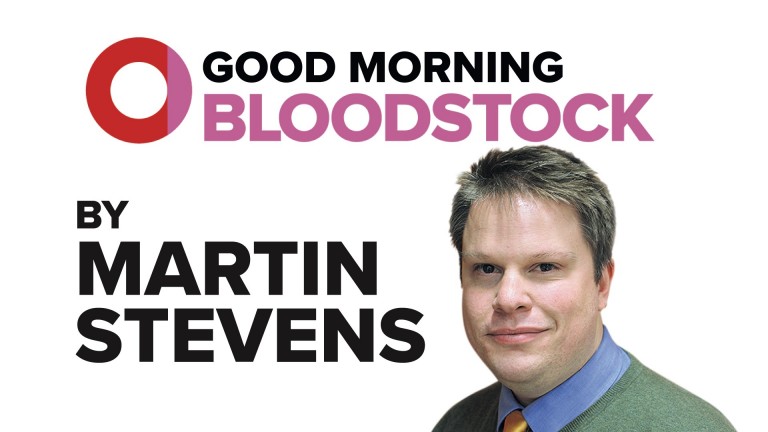 Good Morning Bloodstock is our latest email newsletter. Martin Stevens, a doyen among bloodstock journalists, provides his take and insight on the biggest stories every morning from Monday to Friday