Racing Post - Free Bets
Compare free bet offers from the Racing Post's trusted bookmakers and claim your free bets without delay. Claiming a free bet is easy:
» Join one of the free bet partners listed by following the links below and registering a new account.
» Follow the instructions on the partner site to claim your free bet - usually by making a deposit into your account and placing your 1st bet.
» Your free bet will then be credited to your account (once you have met the terms and conditions on the respective site)
You deserve a free bet - so go ahead and get your free bet!
Racing Post
ATTENTION ALL BOOKMAKERS
WANTED
A bookmakers led board. I am seeking to purchase a good condition secondhand or reconditioned bookmakers led board preferably 18 line plus for track betting. Board must be compatible with Racecourse Data
Technologies system. Fair price paid for proper article.
Tel: 07877 957329
Will Edmeades Bloodstock Ltd
Fair Winter Farm , Singleborough, Great Horwood, Milton Keynes, Buckinghamshire. MK17 0RB - 01296 714120
Tattersalls Ltd
Terrace House, 125 High St, Newmarket, Suffolk CB89BT - 01638 665931
The Racecourse Association
The Racecourse Association Limited, Winkfield Road, Ascot, Berkshire. SL5 7HX 01344 625912
Horse Racing Ireland
Ballymany, The Curragh, County Kildare, Ireland - ++353 (0) 45 455 455
British Horseracing Authority
75 High Holborn, London. WC1V 6LS 020 7152 0000
British Bloodstock Marketing
190 High Street, Newmarket, Suffolk. CB8 9WJ - 01638 675940
Aquamax
Ingleside House, 5 Beeches Road, Cirencester, Gloucestershire. GL7 1BN - 01285 648240
Bet Bind
For anyone who bets often, record-keeping is imperative, that's why we offer an easy way for you to keep track of your betting history. We store all win/losses at sportsbook, casino and poker sites, the data can easily be broken down by company, game/sport and time frame.
www.betbind.com
Jamie Railton Bloodstock Limited
Darshams Farm Upper Town, Wetherden, Stowmarket, Suffolk. IP14 3NA - 01359 242055
British Bloodstock Agency plc
Richmond House, 127 High Street, Newmarket, Suffolk. CB8 9AE - 01638 665111
BBA Ireland Ltd
Kilwarden Lodg, Kill, County Kildare. Ireland +353 (0) 45 877001
Anthony Stroud Bloodstock Ltd
Somerville Rooms, Queensberry Road, Newmarket, Suffolk. CB8 9AU - 01638 569022
DOWNROYAL AND DOWNPATRICK
2 of the busiest pitches both located beside hospitality areas.
Very high volume of bets.
Price on Application
Contact Paul: 07757 417134
Duralock (UK) Ltd
6a Enstone Business Park, Enstone, Chipping Norton, Oxfordshire. OX7 4NP - 01608 678238
The Sir Peter O'sullevan Charitable Trust
c/o Nigel Payne, The Old School, Bolventor, Launceston, Cornwall. PL15 7TS - 07768 025265
Racing Welfare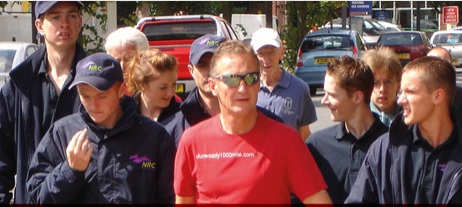 Robin McAlpine House, 20b Park Lane, Newmarket, Suffolk. CB8 8QD - 01638 560 763
www.racingwelfare.co.uk
National Horseracing Museum
99 High Street, Newmarket, Suffolk. CB8 8JH - 01638 667 333
Moorcroft Racehorse Welfare Centre, Charity Retraining, Rehoming, Retirement and Rescue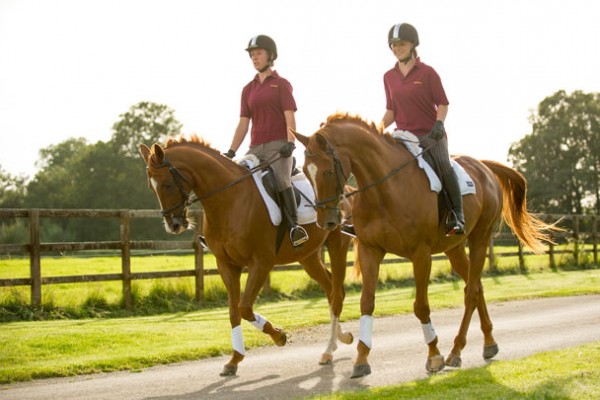 Huntingrove Stud, Slinfold, Horsham, West Sussex. RH13 0RB - 01403 791 916
Greatwood Charity Retraining, Rehoming, Retirement and Rescue
Rainscombe Hill Farm, Clench Common, Marlborough, Wiltshire. SN8 4DT - 01672 514 535
Equine Grass Sickness Fund
Modedun Foundation, Pentlands Science Park, Bush Loan, Penicuik, Midlothian. EH26 0PZ - 0131 445 6257
CHARITY FRANKEL NUMBER PLATE SALE IN AID OF
World Champion Frankel is now recognised worldwide as
the greatest racehorse ever.
This is your opportunity to own a unique piece of equine history whilst helping a fantastic charitable cause. We currently have a range of number plates available for investment and publicity. One will be offered to Sir Henry Cecil free of charge as a sign of respect to his wonder horse All Proceeds Go To Macmillan After Care
Number Plates Available:
FRANK11KEE
FRANKEL03
FRAN03KEL
FRAN13KEL
FRANKEL06
All Offers and Donations Welcomed
Please contact Ray Morris on 01623 794 411
DRIVER/CHAUFFEUR NEW MERCEDES
I am looking to drive regularly for Trainer, Owner or Jockey.
South UK.
Call Mike on:
07809 121341
or email
my.driver@me.com
Northern

Racing

College

Based at Rossington Hall, Doncaster offers outstanding training and facilities for existing racing employees and individuals wishing to enter the industry.
Courses range from National Vocational Qualifications and Apprenticeships, to jockey licensing, assistant trainers' courses and trainers' modules. Our short courses cater for aspiring racing secretaries, amateur and point-to-point riders and youngsters competing on the Pony Racing circuit. For a full listof our training courses please visit our website.
Northern Racing College
Caroline Cook Fine Art
20 Eclipse Studios and Gallery, Mantle Street, Wellington, Somerset. TA21 8AR - 01823 667057
Bowlby Equine
Whether your preference is for woodshavings or shredded paper we can provide the best dust extracted bales available. A consistent high quality product backed up by a reliable service ensures peace of mind throughout the year. A waste bedding removal service is available in certain areas. Please visit our website for more info and details.
www.bowlby.co.uk
Horse Requisites Newmarket Ltd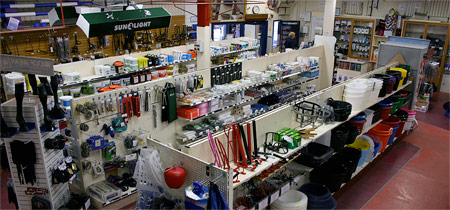 Black Bear Lane, Newmarket, Suffolk. CB8 0WB -
01638 664619
James Arkley Equine Dental Services
Westdale Cottage, Westdale Drove, Donington, Spalding, Lincs PE11 4XG Tel: 01775 822811
Form no good? Try betting on names! Luckyname is a website devised to help you find and bet on the name, or word that means something to you. Enter the name or word that's special to you into our website, we will then search the database for a relevant match, giving you the Horse name, Time, date and meeting. You can then claim your Free bet when placing your bet with our bookmakers.
Free Bets
FreeBets.org
The number one website for exclusive free bets and welcome bonuses. Make sure you get the biggest free bets by visiting FreeBets.org and discovering what the bookies are prepared to offer to get you on board as a new customer. Read reviews of the top bookmakers and find out how to qualify for some very special offers.
www.freebets.org
Grand National
Guide to the most famous Race of them all. Trends, Form, Odds, free bets and other useful information to help find the winner of the Grand National.
www.aintree-grand-national.net
Cheltenham Festival
If the saying is true in Jump Racing that 'All Roads lead to Cheltenham' then this Cheltenham Festival site monitors the traffic on those roads. With every aspect of the Festival covered from prospects, preview of all races, latest odds comparison, bookmaker offer to accommodation.
www.cheltenham-festival.co.uk
FOR SALE ROSSIES GEM
(Crash x Jethart Baby) - Aug 2010 Bitch
Lightly raced bitch for sale due to dissolve of syndicate.
Potential to stay 6 bends. Currently runs at Nottingham.
Trainer willing to train on.
£500 ono
Contact: Steve 07759641997 or Paul 07836655852
FOR SALE
G L O B A L G I V E N
WESTMEAD HAWK EX DROOPYS CHER
Only a September 2011 baby. A 73lb Black Dog
Had his first race the other night and won going away by 6L.
He did a sensational 28.83 - You must see the IGB video.
A Classic prospect in the making if there ever was one.
By the great Westmead Hawk out of Droopys Cher from
the renowned Droopys line. Cher top Open 28.50
Litter comrades are exceptional.
Telephone Michael: 00 353 86 6187120
For Sale Kildallon Lucy
Kinloch Brae x Kildallon Lee
Half Sister to Kildallon Ranger - Track Record
Holder at Dundalk
Kildallon Lucy won 1st race Mullingar
Fastest time of the year 29.45 - 50 Slow
Call Robert 0874 102866
FOR SALE
2 Litter Sisters June 2010
Lot 1 winner many races Henlow and Harlow best 26.53
Lot 2 winner Harlow and Henlow 16.09 Coventry
Lot 3 Aug 2010 Bk dog also many wins Henlow and Harlow best 26.45
All sound & genuine. To clear
Also:
Aug 2010 Bk Dog
Many race wins 26.35 - 428 Henlow, 26.01 - 415 Harlow
Sound & genuine - £600
Tel Phil on: 01582 728837 or 07975 972508
WANTED PROFESSIONAL GREYHOUND TRAINER'S
Required to be attached to Sittingbourne Greyhound Stadium.
BAGS racing three nights a week, Thursday, Saturday and Sunday. For further details contact The Racing Manager, Sittingbourne Greyhounds.
01795 438438
TRAINING OUT OF OLD MIDWAY KENNELS
Professional trainer attached to
Peterborough & Coventry
Vacancies for Racing Dogs & Puppies
for schooling.
Racing Dogs - £110 pcm All inclusive.
All run & win money back to owners.
Schoolers - £5 per day.
Own schooling track, gallops & exercise field.
Schooling Track open 7 days a week.
Please phone in advance.
Phone Simon Cull 07723 216716
John Atkins 07885 224689