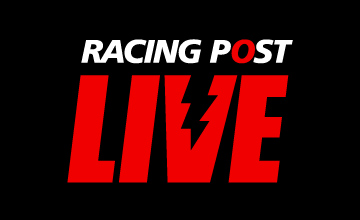 Welcome to the future of racing news and betting

WELCOME to news, tips, cards and raceday information as you've never seen it before with Racing Post Live - featuring two exciting and cutting-edge ways of receiving all the material you need from the Racing Post.
News Live and Raceday Live are THE way for the news-hungry modern racing fan to keep their finger on the pulse of the sport with up-to-the-minute bulletins delivered in a clear and crisp manner.
Our brilliant News Liveservice offers you racing news like nothing else. Short, snappy summaries alert you to the latest happenings while links guide you through to our longer, in-depth stories with room for comments and discussion.
Only want the top stories? The clever menu at the top-left of the screen allows you to customise News Live to suit your means - whatever they may be.
Alongside News Live is its sister service Raceday Live, already enjoyed by our iPhone app and Betting Site users, pulling in all the Post's best tipping and analytical sources to help you find those winners.
We've got Live Reporter, stats of the day, best backed, top tips and much more all grouped conveniently together. Once again, if you want to filter out the information by meeting you can with the menu in the top-left corner.
So log on to racingpost.com today and experience racing news and tipping information as it should be with News Live and Raceday Live from the Racing Post.
Can't find the story you're looking for? Check in our new and improved News Archive.