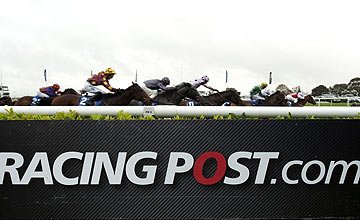 Breeders' Cup board suffers further blow
THE Breeders' Cup board has suffered another blow with longtime member Satish Sanan resigning amid claims his openness has resulted in personal attacks.

Sanan gave his letter of resignation to Breeders' Cup chairman Tom Ludt, who himself does not plan to run for re-election, after being criticised by fellow board members for openly discussing the use of Lasix at the meeting.

In Februrary, Sanan provided on-the-record information to The Blood Horse about Breeders' Cup meetings, confirming the board discussed its Lasix policy.

In 2011 Breeders' Cup announced plans to ban race-day Lasix in its two-year-old races and expand that ban to all of its championship races in 2013.

"They were attacking me as if I was constantly leaking information," Sanan told The Blood Horse. "I don't leak information. I'm just open and transparent. Ever since I've been on the board, I've tried to be open, tried to be transparent, tried to look at the industry issues."

Sanan's resignation comes two months after fellow Breeders' Cup board member Oliver Tait, Darley's chief operating officer, took similar action following the decision not to expand the Lasix ban at this year's meeting. Tait had wanted the Breeders' Cup to move forward with the full Lasix ban for its races.