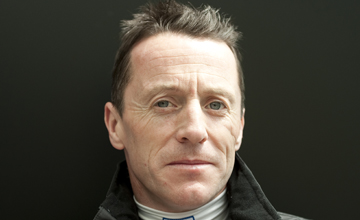 Kieren Fallon's ban runs from November 22-24 and November 26-27
PICTURE:

Edward Whitaker (racingpost.com/photos)
Fallon banned for five days after striking horse

KIEREN FALLON was suspended for five days for improper conduct at Lingfield on Thursday after being seen to strike Two Sugars over the head as the gelding was being led back from the start, having refused to go in the stalls.
The penalty, which runs from November 22 to 24 and November 26 to 27, was at the entry level for the offence however, and stewards secretary Chris Rutter confirmed that there was "nothing malicious or vicious" about the way Fallon had struck the four-year-old.
Rutter said: "The entry point is five days for one hit, which is all we saw on film, and it was just a tap across the face to stop him messing around."
Fallon said: "I was just trying to stop him jumping all over the guy who was leading him back. It was a tap, not a strike."