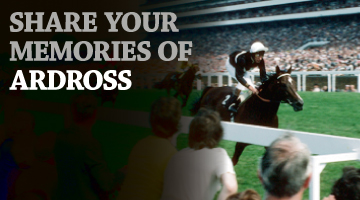 Share your recollections of the popular stayer

To coincide with our Giants of the Turf series in the newspaper every Saturday, we're asking YOU for your memories of the greats of horseracing.

This weekit's Ardross, a prolific stayer and two-time Gold Cup winner who enjoyed his finest hour when a brave runner-up to Akiyda in the 1982 Prix de l'Arc de Triomphe.
Do you have personal recollections of Ardross? Share them with us and other fans and we'll publish the best in the Racing Post alongside Giants of the Turf next Saturday.

Read Tony Morris's memories of Ardross by downloading this week's Giants of the Turf (June 18).