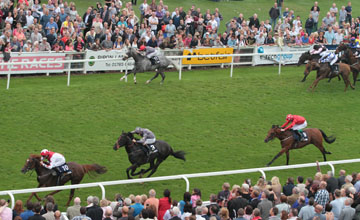 Ripon racecourse: scrapped pool betting through the Betfred-owned Tote
PICTURE:
Alec Russell/Racingfotos.com
Ripon to start in-house betting operation
RIPON racecourse has become the third track to scrap pool betting through the Betfred-owned Tote and start its own betting operation.
The course announced on Monday that in partnership with technology provider Data Tote, Ripon will this year replace Totepool with the same fixed-odds model adopted by Chester and Bangor in 2012.
Ripon managing director James Hutchinson said: "We were very impressed with the operation at Chester last year, and the opportunity to take ownership of the race day betting experience fits well with our business model here and retains our independence in the supply chain.
"We now have a greater control of the service and staffing and the commercial model is also very compelling. We thank the Tote for its years of service at Ripon, but RiponBET means that all the proceeds from race day betting are still retained by the course for reinvestment in to facilities and prize-money."
Read more on Ripon's decision to start its own betting operation in Tuesday's Racing Post - available first on the iPad from 8pm