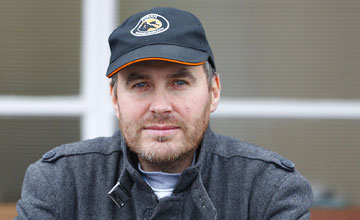 Stephen Arnold: owner backed horses in multiple bets
BHA takes unusual steps to counter potential coup

THE BHA took the unusual steps of contacting both bookmakers and the Gambling Commission regarding an audacious potential all-weather coup, in a bid to protect integrity and the sport's reputation.
Nine horses, four from Tony Newcombe's yard and five trained by Ann Stokell were subject to significant market moves at Lingfield and Kempton, but bookmakers were able counteract the gambles by temporarily offering SP only on seven races which contained the plunge horses.
Paddy Power halted betting on four races at Lingfield, the 2.00, 2.30, 3.30 and 4.40 plus Kempton's 6.10, 6.40 and 9.10 - and were joined by Boylesports and William Hill. Shortly after bet365, Coral and Stan James also pulled the plug on betting.
The BHA's media manager Robin Mounsey said on Wednesday the governing body's priority was to protect the integrity and reputation of racing and the interests of punters.

"The BHA alerted the Gambling Commission yesterday to the possibility of a complex betting-related issue involving races at Lingfield and Kempton," he said.
"The BHA's internal monitoring and intelligence networks gathered the information and acted positively once verified and these actions alerted the betting industry in order that bookmakers were able to act in a manner they felt appropriate.
"The action taken reflects our immediate priority in these situations which is to protect both the integrity and reputation of the sport and the interests of the betting public.
"We will continue to monitor the situation today, both in terms of the betting markets but also in relation to the actions of those who may be involved in the matter. Any actions which we deem as either contrary to the rules or as a manipulation of our processes and systems will be acted upon, and subsequently we will ensure that the full circumstances surrounding the case will be examined."
Such preventative measures turned out to be largely unnecessary, as the gambles went awry.
Stephen Arnold, who owns four of the Stokell-trained horses, had tweeted: "The horses I have backed in multiples are Daniel Thomas, Profile Star, Decent Fella, We Have A Dream, Brown Pete. Good luck."
However while Profile Star, who Arnold does not own, did win at 3-1 having been 8-1 earlier in the day, Daniel Thomas and Decent Fella failed to fire at Lingfield. We Have A Dream could not get involved at Kempton, and Brown Pete - due to be partnered by Harley - was made a non-runner with no suitable jockey available given as the reason.
Of the Tony Newcombe-trained horses, tragically Red Art suffered a fatal fall at Lingfield, with Dorback a non-runner. Mambo Spirit was never competitive at Kempton, with Chapellerie withdrawn just before the off.