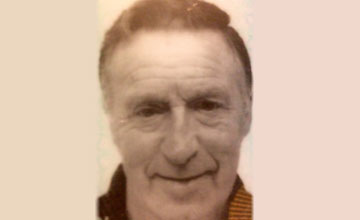 Owen Brennan: disappeared from his home on December 17
Police searching for Owen Brennan find body
POLICE searching for missing trainer Owen Brennan confirmed on Wednesday that a body had been found.
It was discovered by a member of the public shortly after midday in the River Derwent in Darley Park in Derby, less than half a mile from Brennan's home in Wheeldon Avenue from where he disappeared with no explanation on December 17.
Formal identification is expected to take place on Thursday.
Hopes had been fading that Brennan, who had been prone to memory loss since suffering a stroke in September, would be found safe and well as there had been no reported sightings since he went missing.
His disappearance had meant an anguished Christmas and new year period for his family that should have included his 78th birthday celebrations on December 30.
Racecourses and training establishments across the Midlands were alerted to be on the lookout for Brennan, and police also widened the hunt to the Worksop and Wellbeck areas of Nottinghamshire where he formerly trained.
Police had previously searched the River Derwent and a lake close to Brennan's home.
After retiring in October 2009 following a successful career spanning 40 years in which he saddled over 300 winners - most notably with chasers Vulrory's Clown, Speaker Weatherill and Strath Royal - Brennan made a return to the training ranks in February this year, since when he had saddled three winners from his new stable at Bretby, 13 miles outside Derby.