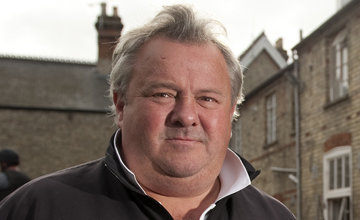 Peter Chapple-Hyam: facing charges of misleading a BHA investigator
PICTURE:
Edward Whitaker (racingpost.com/photos)
Chapple-Hyam facing BHA disciplinary hearing
DERBY-winning trainer Peter Chapple-Hyam is facing charges of misleading a BHA investigator and refusing to supply full and true phone records it was revealed on Monday.
A date has yet to be set for Chapple-Hyam to attend a BHA disciplinary hearing, where it will be considered if he's breached two separate rules, each of which carries a maximum penalty of a three-year disqualification if found in breach.
The BHA will consider if Chapple-Hyam acted in breach of rule (A)31.2 by deliberately misleading, or by an overt act endeavour to mislead, an investigating officer of the BHA in connection with the administration or control of racing when falsifying his telephone records in responding to a telephone production order issued to him on September 26, 2012 and stating in a letter of October 22 to the BHA, that he was unable to text whilst in France on July 12, 2012 with a runner when, in fact, he was not in France and/or was able to text during that period.
The racing authority will also consider if Chapple-Hyam, through the submission of incomplete and falsified records, refused to supply his full and true telephone billings upon authorised request within a reasonable time of the request being made, in breach of rule (A)50.2.
Chapple-Hyam provided Frankie Dettori with his only success in the Derby when Authorized was successful at Epsom in 2007. The trainer also lifted the race with Dr Devious in 1992.