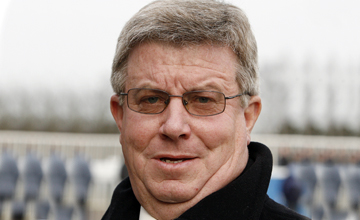 Jeff Pearce: guilty of conspiring to ensure horse did not run to his merits
PICTURE:
Mark Cranham (racingpost.com/photos)
Sabre Light connections warned off by BHA

THE BHA has warned off trainer Jeff Pearce and former Classic-winning trainer Geoff Huffer for three and four years respectively over the running of Sabre Light in a Lingfield claimer in December 2008.

The pair were found guilty of conspiring to ensure that Sabre Light did not run on his merits in the race, with jockey Jerry O'Dwyer also found guilty of the same offence and warned off for 18 months.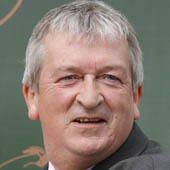 Geoff Huffer: won a Classic
PICTURE:
Mark Cranham
The inquiry, which began on November 26 and finished on December 1, 2010, revealed its findings on Wednesday, with a further seven individuals found guilty, all of whom have been excluded indefinitely.
After winning his previous three starts, Sabre Lightwas sent off a 7-2 chance for the Lingfield claimer in question and finished fifth, with O'Dwyer accused of stopping the horse.

Huffer, who sent out Cockney Rebel to win the 2,000 Guineas at Newmarket and the Irish equivalent in 2007 but quit training in October that year, and Pearce faced an array of charges at the hearing, namely that Huffer owned the horse, not former Newmarket publican Fran O'Brien, in whose colours the gelding ran when both winning and then finishing fifth.

It was decided during the hearing that Huffer was the true owner of the horse and that both he and Pearce had sought to deceive the BHA as to who was the actual owner. O'Brien was fined £5,000 for his involvement in the deception.
Regarding the running of Sabre Light in the Lingfield claimer, the panel found several reasons tosuggest the horse had not been ridden to its merits, when compared to previous efforts under O'Dwyer.
Jerry O'Dwyer: rode Sabre Light
PICTURE:
Mark Cranham
The BHA suggested that a number of features demonstrated that Sabre Light had not been ridden on its merits: the lack of real effort at the start; a failure to do more than keep station at the rear of the field in the back straight; and an inside switch in the home straight which was designed to and did have the effect of causing the gelding to encounter traffic.

The BHA said: "The panel concluded that it was deliberate, particularly in light of the contrast with O'Dwyer's ride on 5 December and because it was such a prolonged piece of inadequate riding for which no seriously arguable excuse could be found."
The panel could not establish a direct link between Pearce, Huffer and the layers who had staked several thousands for a much smaller return during the running of the race, but concluded that, although "unsatisfactory", "the evidence does not justify anything else".