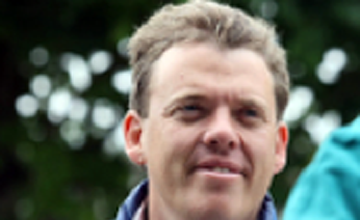 Oliver Tait: resigned from Breeders' Cup board due to Lasix policy
PICTURE:
Unknown
Breeders' Cup rocked by Sheikh Mohammed move

OLIVER TAIT, Darley's chief operating officer, has resigned from the Breeders' Cup board due to the organisation's policy on Lasix.
On March 1, members on the board voted to only to maintain the current practice of banning the ant-bleeding medication in the four juvenile races, going back on a pledge to extend the ban across the whole meeting.
As a consequence, Tait resigned on Sunday, and issued a press release which said: "The Breeders' Cup has reversed its previously agreed and stated position that the 2013 Breeders' Cup World Championships will be conducted without Lasix.
"As a consequence I have resigned from the board of the Breeders' Cup."
Tait also represented the views of Darley boss Sheikh Mohammed in the press release, as he added: "Sheikh Mohammed, Darley's principal, has been one of the biggest players in American racing for the last 30 years. His vision for the sport in America is a future where racing is enjoyed and admired by a new generation of participants and enthusiasts. A true world championship, to be enjoyed and admired by all, needs to be medication-free."
Breeders' Cup chairman Tom Ludt issued a press release on Sunday thanking Tait for his work on the board. He said: "We greatly value his work on behalf of Darley and their longtime support and enthusiastic participation in the Breeders' Cup program."