Mahmood Al Zarooni arrives at the hearing at the BHA's London offices
PICTURE:
Edward Whitaker (racingpost.com/photos)
Al Zarooni hit with eight-year suspension

GODOLPHIN trainer Mahmood Al Zarooni was on Thursday banned for eight years by the disciplinary panel at the BHA's headquarters after being found guilty of doping offences which have rocked British racing.
A total of 15 horses have been suspended from racing for six months as it emerged that Al Zarooni administered the banned substances with two foremen and a vet's assistant. The procedure was said to have taken place around March 14.
On Monday news broke that 11 horses trained by Al Zarooni, including Certify who was a leading contender for the Qipco 1,000 Guineas, had tested positive for anabolic steroids. Al Zarooni later admitted that drugs had been given to a further four horses in his care.
Accompanied by Godolphin's racing manager Simon Crisford, Al Zarooni attended a disciplinary hearing at the BHA's offices in London on Thursday afternoon when he was handed his punishment by the panel.
The trainer, who began looking after racehorses for Sheikh Mohammed's Godolphin operation in 2010, admitted administering ethylestranol to seven horses and stanozolol to a further four, saying he had made a "catastrophic error".
Crisford said: "The vet's assistant had no idea what he was injecting. He had a direct order from the trainer. Everybody knows that you can't use steroids in England."
Crisford, who confirmed the steroids were sourced in Dubai and brought into Britain by Al Zarooni, added on his behalf: "I would like to apologise to Sheikh Mohammed, all at Godolphin and fans of British racing."
Reflecting on Al Zarooni's appointment three years ago, Crisford said: "We hired Mahmood as there were too many horses for Saeed Bin Suroor. I recommended Mahmood and it's proved to be poor judgement."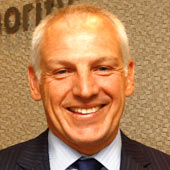 Paul Bittar: "case has shown there is no place for performance-enhancing drugs in our sport"
PICTURE:
Dan Abraham/BHA
Al Zarooni also said: "I can only repeat that I have made a catastrophic mistake."
BHA chief executive Paul Bittar said in a statement: "The panel has determined that the drugs were administered on Al Zarooni's instructions. This case has shown there is no place for performance-enhancing drugs in our sport and we have a robust testing system.
"We believe that it is recognised by all who follow our sport that the circumstances in this particular case are exceptional, not only on account of th e profile of the owner in question, but also the number and calibre of the horses involved. However, we also believe the outcome is an endorsement for the effectiveness of British racing's dope testing programme."
Al Zarooni, 37, whose big-race wins include the St Leger, Irish Oaks, 1,000 Guineas and Dubai World Cup, also admitted to administering the substances, which are not authorised for veterinary use in the UK, to four other horses although those have not been tested by the BHA.
However, he was still charged with failing to keep proper medication records and breaches related to conduct prejudicial to horseracing.
The seven horses who tested positive for ethylestranol were Desert Blossom, Certify, Fair Hill, Ghostflower, Orkney Island, Sweet Rose and Valley Of Queens. Artigiano, Bathrat Amal, Opinion Poll and Restraint Of Trade tested positive for stanozolol.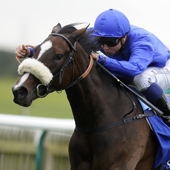 Certify: banned for six months
PICTURE:
Getty Images
Al Zarooni admitted giving substances to Comitas, Sashiko, Vacationer and Tearless, the four not tested.
Jamie Stier, the BHA's director of raceday operations and regulation, said: "The BHA has today informed Godolphin, the owners of the horses in question, that the 15 horses known to have been administered with either ethylestranol or stanozolol have been suspended from running in races for a period of six months.
"The length of suspension reflects the period beyond which the BHA is confident that the horses in question can have derived no performance related benefit from the administration of these prohibited substances."
Sheikh Mohammed, who said he is appalled and angered by the bombshell, has locked down Al Zarooni's Newmarket stable and promised no horse will run from the yard until blood tests have been taken and he is assured the yard is "completely clean".