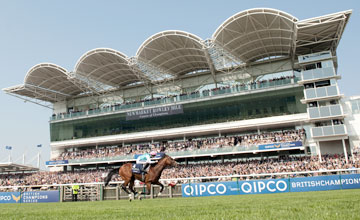 Whitaker's book Beyond The Frame is up for racing book of the year
PICTURE:
Edward Whitaker (racingpost.com/photos)
Racing Post's Whitaker on book award shortlist
EDWARD WHITAKER'S book Beyond the Frame: Great Racing Photographs is one of three published by Racing Post Booksto have been shortlisted for horseracing book of the year at the tenth annual British Sports Book Awards.
The Racing Post photographer's book is among six in the horseracing category, with Chris Pitt's Go Down To The Beaten: Tales of the Grand National and Winning It Back: The Autobiography of Britain's Biggest Gambler by Gary Wiltshire also from the Racing Post Books portfolio.
Whitaker is a former winner of a sports book award, having collected a prize for In TheFrame, which won illustrated book of the year.
He said: "The end result was very pleasing for me, so on the back of the sports photographer of the year award it's really nice this book is up there in the horse racing category.
"It was a great team effort, particularly from the publishers, Brough Scott and renowned sports photographer Chris Smith."
The winners will be announced at a ceremony at the Savoy Hotel in London on May 21 and all category winners will be entered into an online public vote to find the overall British sports book of the year.