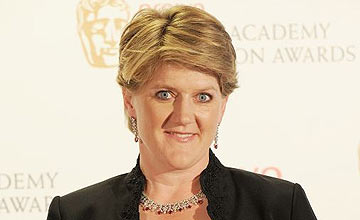 Clare Balding will lead Channel 4's new team for 2013
PICTURE:
Getty Images
Balding gears up for Channel 4 Racing debut

CLARE BALDING, the new face of racing on Channel 4, cannot wait to get started in her new role as the team behind the coverage prepares up for its first programme on Tuesday.
Highflyer's long-running production of the sport for Channel 4 ended on Saturday and IMG will be responsible for content for the next four years.
Its new team will be led by Balding and includes Channel 4 regulars Jim McGrath, Simon Holt and Tanya Stevenson as well as new faces such as Gina Bryce and Graham Cunningham.
"I can't wait to get started on presenting regular racing for Channel 4," said Balding.
She will present the show from Cheltenham on New Year's Day if that meeting is on, but will be at Nicky Henderson's yard for a live link-up if the fixture is abandoned.
If that is the case Channel 4 will screen four races from Musselburgh in a two-hour broadcast.
Balding, formerly the BBC's main racing presenter, added: "I'm excited about presenting from Cheltenham for the first time on terrestrial television, being back at Newbury, Glorious Goodwood and working at York for the first time since Royal Ascot was hosted there in 2005.
"Channel 4 has assembled a fabulous team and I'm thrilled to be a part of it."
The new coverage will be produced by Carl Hicks, who said: "January 1 sees a start of a new adventure of which we're in for the long haul. I would like to thank the racecourses for their cooperation and the support we have received from the sport as we set out for a new enterprise.
"We plan to make an impact from day one with the entire team on course - weather permitting!"
Channel 4 will this year broadcast 88 days of racing and 62 Morning Line shows.