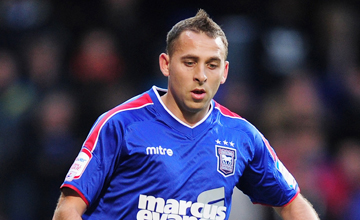 Michael Chopra: one of nine individuals in BHA race-fixing inquiry
PICTURE:
Getty Images
Chopra will not defend himself at BHA inquiry
IPSWICH TOWN striker Michael Chopra has announced he will not defend himself at the BHA inquiry into a race-fixing investigation involving himself and eight other individuals, which is due to start on Monday, January 14.

Chopra, Doncaster Rovers midfielder James Coppinger and former Manchester United trainee Mark Wilson were among the nine individuals named in the investigation last October, with the trio alleged to have conspired with former jockey Andrew Heffernan to fix races.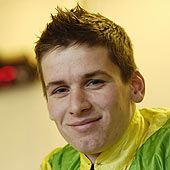 Andrew Heffernan: faces race-fixing charges
PICTURE:
Edward Whitaker
The charges relate to nine races on the all-weather in early 2011, with the focus of the inquiry to determine whether Chopra and the other unlicenced individuals placed bets on the exchanges for financial gain using inside information provided by Heffernan, while Heffernan's charges relate to three specific instances where he is alleged to have not ridden a horse on its merits to obtain the best finishing position possible.

Chopra and Wilson are also charged with offering bribes to Heffernan when he was a licenced jockey in Britain.

Former Sunderland, Newcastle and Cardiff City striker Chopra has a history of gambling problems, with current parent club Ipswich Town last year loaning the player £250,000 to help him pay off his debts.

In a statement released on the club's official website, Chopra said: "My legal advisors, having engaged with the British Horseracing Authority, have been advised that even if I'm found innocent of the charges, the British Horseracing Authority will not refund my legal fees, which I have been advised would be at least £50,000 for being represented at the inquiry.

"I have extensive debts and loans and simply cannot afford the amount of money necessary to clear my name, with no prospects of ever recovering my costs. I am not a member of the British Horseracing Authority and not subject to its Rules. I have been advised that the British Horseracing Authority is only allowed under its Rules to take disciplinary action against a person who is subject to those Rules, which does not include me.

"Furthermore, I understand that the only sanction that the British Horseracing Authority could impose on me is to ban me from racecourses and gambling establishments licensed by it. It is well publicised that I have a gambling addiction problem and I see any such sanctions as being a useful mechanism in helping me to address these problems.

"As of this year, I've voluntarily self-excluded myself from all
betting institutions where I live in Ipswich in order to help me fight this illness. For the above reasons, I have decided not to present myself to the BHA inquiry."