"Agreement represents a landmark for the racing and betting industries"
PICTURE:
Edward Whitaker (racingpost.com/photos)
Betfair and BHA agree £40m funding deal

BETFAIR have agreed a long-term funding deal with the BHA worth a minimum of £40 million to racing over five years.
The announcement of the deal to the stock exchange was accompanied by news the BHA has withdrawn from the judicial review of the Levy Board's decision that exchange users should not have to pay levy, a case the BHA had been pursuing in the high court with William Hill and which was due to get under way on Wednesday. Hills will now become the sole claimant in the judicial review.
The £40m deal is supported by the Horsemen's Group and Racecourse Association, and the headline figure is a minimum guarantee.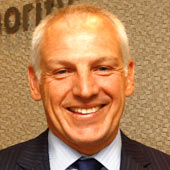 Paul Bittar: "We are delighted"
PICTURE:
Dan Abraham/BHA
If Betfair's profits on British racing increase beyond an agreed compound growth rate, then so will the money the sport receives from the company.
The deal is likely be seen as the pathfinder to the sort of commercial arrangements that the government has been seeking to encourage between racing and the betting industry.
BHA chief executive Paul Bittar,who led racing's negotiations with Simon Bazalgette, group chief executive of The Jockey Club, said: "We are delighted that we have been able to reach an agreement with Betfair, one which represents a landmark for both the racing and betting industries. It brings many benefits, including substantial and increased guaranteed funding as well as importantly providing certainty for the sport in relation to Betfair's contribution. We hope that similar arrangements with other betting operators will follow.
"This agreement has required a high degree of co-operation both within racing, with all the major organisations closely involved in negotiations, and of course with Betfair, who have shown great commitment in their intent to be a constructive commercial partner with our sport. In particular, I would like to recognise the BHA chairman and the board for their vision and unwavering commitment in pursuing improved and more stable financial outcomes for the sport, as without it the deal would not have been possible.
"We firmly believe both in the value of British racing as a product and the need to work closely with the betting industry for our mutual benefit.
"Government has committed to bringing forward proposals to address the long-standing and damaging flaws in our current funding mechanism. We continue to engage fully in this process, but in parallel British racing also seeks long-term commercial deals such as this to assist in the transition to a wholly commercial future."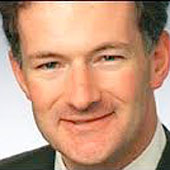 John Penrose:" Betfair's willingness to be the first operator to do a deal is impressive and admirable"
Regarding the BHA's withdrawal from the judicial review, chairman Paul Roy said: "One of the by products of the landmark deal with Betfair is that it has enabled us to resolve the outstanding case of litigation and withdraw from being a claimant in the judicial review. Throughout the process our priority has been a commitment to secure the best available financial outcome for British racing. That is a position from which we have never wavered and we will continue to seek further positive outcomes that meet with that objective."
MP John Penrose, Minister for Tourism and Heritage at the Department for Culture, Media and Sport, added: "The government has always believed there should be a commercial relationship between British racing and betting operators and I pay tribute to all parties for bringing about this deal.
"Betfair's willingness to be the first operator to do a deal is impressive and admirable, as is the commitment of [chairman] Paul Roy and Paul Bittar's team at the BHA, without whom the deal would not have been possible. I hope others will follow swiftly in their wake."
Martin Cruddace, Betfair's chief legal and regulatory officer, described the deal as "a genuinely historic moment."
"For the first time, British racing and Betfair have proved it is possible for us to work together on a truly commercial basis," he said. "Of course it has not been easy but the end result completely justifies all the hard work. We hope that this marks a new era and call on other betting operators to adopt similar agreements to help ensure a strong, healthy and vibrant horseracing industry in this country.
"I would like to personally thank Paul Roy and those who have represented racing through this process for the time and energy they have invested in helping us all work together to bring about this deal."