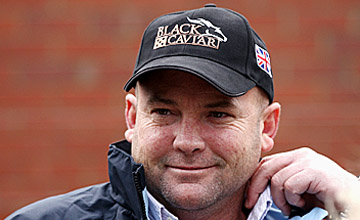 Peter Moody: one of the five trainers facing cobalt charges
PICTURE:
Getty Images
Prize-money to be withheld from trainers

Australia: The five trainers facing cobalt charges will be unable to claim their percentage of any prize-money earned in Group and Listed races in the state of Victoria until their cases are resolved.

The decision was taken by the Racing Victoria stewards following the show cause hearings last Wednesday when Peter Moody, Danny O'Brien, Mark Kavanagh and the father-son team of Lee And Shannon Hope were asked to demonstrate why they should not immediately be stood down pending the results of the hearings.
While that option was not exercised, none of the trainers will be able to claim their ten per cent share of any prize-money earned should a horse from their stable win at Listed or Group level. They will however be entitled to their normal share of any winnings from lower grades.
Any prize-money won at Listed level or higher will be held by Racing Victoria pending the results of their cases being heard by the Racing Appeals and Disciplinary Board. Only the Hopes have a date set for their case, October 15,16 and 19.
'Appropriate measure'
Racing Victoria chairman of stewards Terry Bailey said: "We're all about protecting the industry and the reputation of the sport, particularly heading into the (spring carnival). We're of the view they ought not be allowed to profit during that period.
"In our view it's the appropriate measure to take. We're talking about Group and Listed races only, the 'bread and butter' races so to speak... the trainers are able to continue to gain a living by being part of those races."
The Racing Victoria stewards are of the opinion the case against each trainer is strong, but suspending them prior to the hearings would have dire consequences for their business and employees as they are large operations.
All five trainers intend to defend the charges, and an appeal against the prize-money suspension can be lodged until 5pm local time on Thursday.