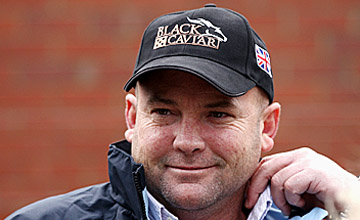 Peter Moody: one of four trainers being investigated by Racing Victoria
PICTURE:
Getty Images
Cobalt investigation extended beyond March
Australia: The investigation into a string of positive cobalt tests from trainers including Peter Moody and Mark Kavanagh is set to be extended beyond the end of the month.
Investigators had been hoping to reach a conclusion into the spike of positives, which include horses from the stables of Danny O'Brien and Lee and Shannon Hope, by the end of March.
However, Dayle Brown, executive general manager of integrity at Racing Victoria, said on Wednesday that more time was required to analyse the evidence that had been gathered.
He said: "There is a significant volume of work that has already been completed by the Compliance Assurance Team, particularly given that we are dealing with four different stables, each with its own set of circumstances to analyse and consider.
"Whilst we are working as swiftly as possible with a very well resourced team, we have gathered evidence during the course of the four investigations that we wish to further analyse and this will take time.
"We were originally hopeful of completing the four investigations before the end of March, however we have now extended that time frame."
He added: "It is critically important that we ensure that no stone is left unturned, which must be balanced against the desire of all parties for the investigations to be completed in a timely manner.
"We also understand the community's desire to know the specifics of each of our four investigations, however whilst they remain on-going it would be inappropriate for us to comment on them further."
A rule on levels of cobalt chloride, which has a similar effect as endurance-boosting drug EPO, was introduced by Racing Victoria in April last year and adopted in a national rule on January 1. Trainers breaching the rules could face a fan of up to three years.