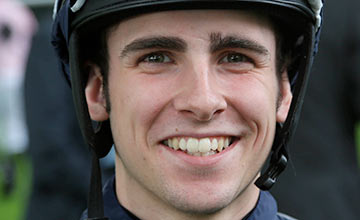 Jack Duern: ruled out until March
Duern out to grab winner before lengthy ban starts
JACK DUERN heads back to Wolverhampton today in a bid to grab one of his last chances for a winner before starting a huge whip suspension.
The apprentice, who has done well at Dunstall Park of late and scored for the third time in his last six rides on Brocklebank on Friday night, was handed a five-month whip suspension by the BHA last week.
Seven weeks of the ban were suspended but he will be out of action from Friday and not eligible to return until March 16.
Reflecting on the penalty, imposed after he picked his fifth significant whip offence within six months, Duern said: "It is one of those things. I have done wrong so I have just got to pay the price for it, there is nothing more I can say about it.
"I definitely need to change my style, I am going to go back to the British Racing School a lot to sort it out and I hope that will make me a better jockey. I hope I can come back and carry on riding winners.
"My boss Andrew Hollinshead is disappointed because I can't ride in the winter but he has supported me every step of the way.
"I am glad it is over the winter, if it had been in the turf season I would have been more gutted."
Duern rides recent course second Bilash for Hollinshead in the 5f handicap this afternoon and added: "He has a chance. He loves it round there so I hope he will put in a good run."