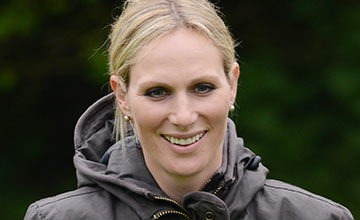 Zara Phillips: sent out the ill-fated Act Of Kalanisi at Bangor
PICTURE:
Getty Images
Fatal injury for Phillips runner Act Of Kalanisi

ZARA PHILLIPS' first jumps runner for seven years ended with tragedy after Act Of Kalanisi sustained a fatal injury in a hunter chase at Bangor on Friday.
The Queen's granddaughter's eventing priorities meant she was not present for the keenly awaited contest that also marked the return to racing of former trainers David Loder and Henrietta Knight.
RELATED LINKS
The nine-year-old Act Of Kalanisi was pulled up with a circuit to run when Tom David felt him go lame, but after being walked back to the stables it was found he could not be saved.
Owner Richard Hewitt said: "Act of Kalanisi fractured his pelvis and was haemorrhaging very badly from one of his main arteries. There was absolutely no chance and I had to have him put down.
"It is very sad for both me and Zara who only has a very small team. I spoke to her last night and she was sad and she has lost what was by far her best horse, and it is very disappointing for everybody."
Hewitt went on: "This is the second horse I have lost this year, but I have two runners at Larkhill tomorrow and my best horse, Woodview Prince (trained by Joe O'Shea) goes to Leicester on Thursday and if he stands up he won't get beaten."
Both the Loder-trained Hazy Tom, who was also pulled-up, and Knight's Calgary Bay, sixth in the race won by Teaforthree, were reported to be none the worse for their exertions.
Loder said: "Hazy Tom decided to take the open ditch by the roots and I'm afraid the groundsman at Bangor will have some work to do today, but the horse is fine. He will probably run again at Warwick in three weeks time after some some more intensive jumping practice."
Knight said: "Calgary Bay came out of the race well and he could next go to Doncaster in just over a fortnight's time."